Joey Chestnut Loses Pot-Sticker Eating Contest To Matt Stonie At World Gyoza Eating Championships [VIDEO]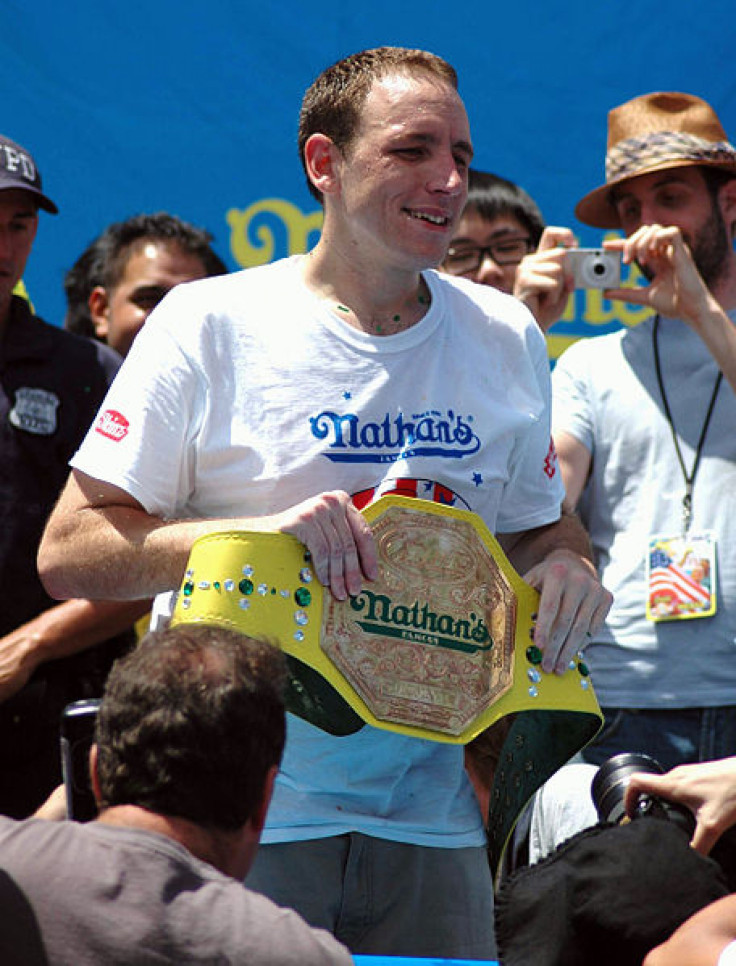 Competitive eater Joey Chestnut may be unstoppable when it comes to chowing down on hot dogs, but he finally met his match in a recent pot sticker eating competition.
Chestnut is currently the No. 1 ranked competitive eater in the world. He's won the last seven consecutive Nathan's Hot Dog Eating Contests, breaking his own world record several times over in the process. However, the 29-year-old's attempt to defend his championship at last weekend's World Gyoza Eating Championships resulted in a rare defeat, thanks to the efforts of Matt Stonie, TMZ reports.
Stonie, a 21-year-old rising star in the competitive eating ranks, managed to eat 268 gyozas, which are also known as pot-stickers, in 10 minutes, TMZ reports. The feat earned Stonie a win at the 2013 World Gyoza Eating Championships, and broke the event's previous world record of 266 pot stickers, set by Chestnut in 2012.
Meanwhile, Chestnut managed to eat just 251 pot-stickers at this year's event, good enough for a second-place finish, but far below last year's record-setting performance. "I just didn't find my rhythm and Stonie came out hungry," Chestnut told TMZ after the event.
Stonie managed to defeat Chestnut in the pot-sticker eating contest despite a large weight disparity between the two competitors. According to Deadspin, Chestnut weighs in at 230 pounds, while Stonie weighs just 120 pounds.
Despite being just 21 years old, Stonie is already one of the world's most prolific competitive eaters. The San Jose, Calif., native is currently the fourth-ranked competitive eater in the world, TMZ reports.
After the event, Stonie managed to shake off the 268 pot-stickers and crack a few jokes. He reportedly told TMZ that he expected to "fart" a lot in the coming week, telling reporters, "It's competitive eating. What do you expect?"
Still, Chestnut isn't letting the loss affect his mindset for next year's World Gyoza Eating Championships. "I'll be back next year. I'll win it."
© Copyright IBTimes 2023. All rights reserved.