Jon Jones Doesn't Need 'Steroids' To Reach 240 Pounds, Says Bodybuilding Coach
KEY POINTS
Jon Jones is expected to make his UFC return as a heavyweight sooner rather than later
Greg Doucette thinks Jones will have no major issues in growing muscles
Doucette gives details on how Jones can pack muscles naturally
Jon Jones has been pumping up some weights ahead of his highly-anticipated heavyweight debut, and everything seems to be going well thus far.
There's no specific target date for Jones' long-awaited UFC return as a heavyweight, but he has already been hitting the gym to bulk up.
Based on his recent social media posts, "Bones" has already gained a tremendous amount of muscle which led to speculations that his cardio is being compromised in the process.
Providing detailed analysis on the subject, renowned bodybuilding coach Greg Doucette explained how Jones is adding muscle without any sort of performance-enhancing drugs.
According to Doucette, at 34, Jones' body can still naturally develop muscle which he refers to as "newbie gains" since it hasn't really gone through an intense bodybuilding workout in the past.
"Jon Jones I believe would have been training less intensely in terms of his goal to build muscle more so focusing on cardio and so as he's gotten older he's saying 'no and I want to add muscle'," Doucette said on Chael Sonnen's YouTube Channel. "So to me, he would have 'newbie gains' and it that first few years of growth, it's a lot easier to put on muscle because he hasn't really focused on building muscle."
"Those newbie gains they don't go away, they're present even though he's been training his whole life," he continued. "He hasn't really surpassed his natural genetic limits so until he gets there, he has the ability to get muscle."
Based on Doucette's assessment, Jones can go up to 240 pounds without taking "steroids."
However, he might have to if he decides to go for 260 and beyond.
"What I like to say is when an elastic, the further you go and stretch the elastic, the harder it is to gain muscle, so when he was a lighter guy [at] 218 [pounds], it wasn't stretched too far because his body naturally could probably go up in weight as he's getting to 240," he explained. "If he wanted to go 260, he'd probably need to take steroids at that point but at 240, not really."
According to Fitness Volt's Weight Gain/Bulking Calculator, Jones can consume 4,741 calories with a surplus of 431 calories a day in 284 days to go from 205 to 240 pounds.
As per Doucette, Jones' diet will not be an issue in his muscle-gaining as well as his body will only undergo "main gaining," which simply means it could bulk up muscles while also maintaining a certain amount of fat.
"What he's doing, I kind of call it 'main gaining'," the coach said. "[It's] being able to build muscle while remaining at a set body fat percentage."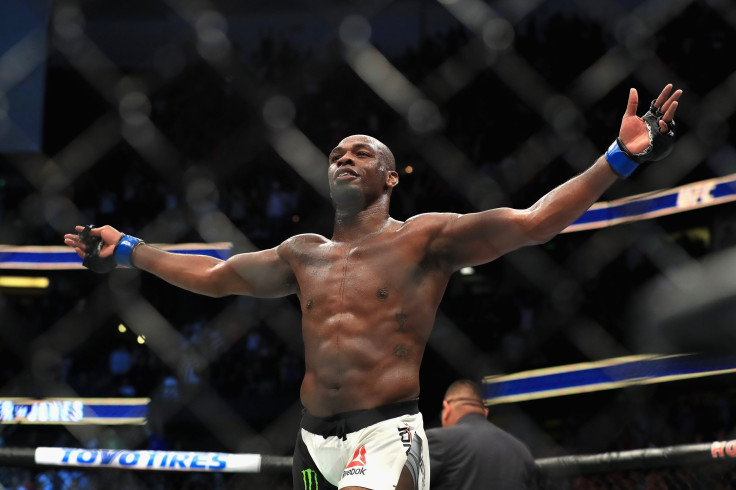 © Copyright IBTimes 2023. All rights reserved.