Jon Jones Winning UFC Heavyweight Title Could End 'GOAT' Debate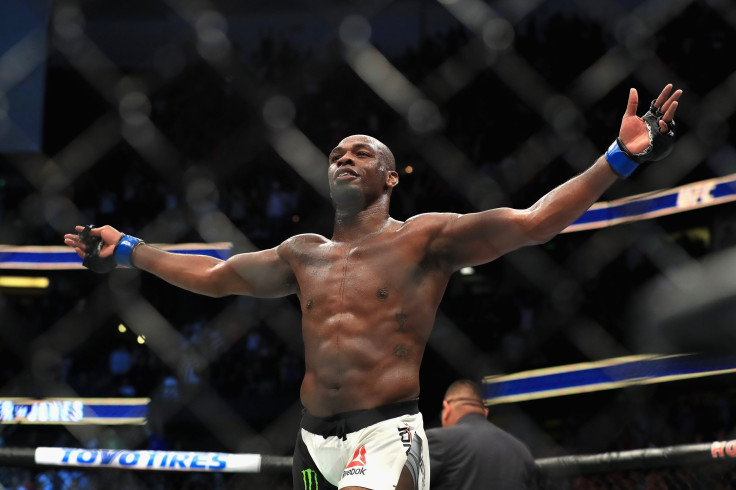 KEY POINTS
Jon Jones will be facing Cyril Gane for the UFC heavyweight championship
Jones is widely considered as the best light heavyweight in UFC history
Jones is often mentioned as one of the best ever in the sport of MMA
At UFC 285 on March 4th, former light heavyweight champion Jon Jones makes his long-awaited return to the Octagon when he faces No. 1-ranked contender Cyril Gane for the vacant UFC heavyweight championship.
Jones, widely considered the best 205-pounder in UFC history and regarded by some as the best mixed martial arts (MMA) fighter ever, will be making his heavyweight debut after three years away from the sport.
As it stands, Jones is already on the Mount Rushmore of many fans and experts alike, but perhaps one of the biggest questions heading into March 4's must-see main event revolves around his status and legacy in the sport of MMA.
If Jones can become UFC heavyweight champion, does he become MMA's greatest of all time?
Based solely on what he was able to do during his run in the UFC's light heavyweight division, it's easy to argue that Jones does become the sport's greatest if he can add a heavyweight title to his legacy.
Jones debuted in the UFC in 2008, coming in as a 6-0 prospect in the light heavyweight division.
Once in the UFC, Jones put together a streak of impressive performances and pretty much went undefeated in his first seven UFC bouts.
In that stretch, Jones defeated the likes of the late Stephan Bonnar, Brandon Vera, Vladimir Matyushenko, and Ryan Bader.
Technically, Jones lost one fight to Matt Hamill, but that was by way of disqualification after landing controversially-illegal 12-to-7 elbow strikes.
Prior to the illegal blows, Jones was dominating Hamill completely.
Still, the disqualification loss did little to slow Jones' rise, and he eventually earned a title shot against the legendary Mauricio "Shogun" Rua.
In a show of complete force, Jones dismantled Rua to become the youngest champion in UFC history at just 23 years old.
The win over Rua was just the tip of the iceberg as Jones would go on a run as champion that will likely be unparalleled.
After taking the title from Rua, Jones took down challenger after challenger—including four-straight former titleholders—in dominant fashion.
In his first run with the title, Jones defeated Quinton "Rampage" Jackson, Lyoto Machida, Rashad Evans, Vitor Belfort, Chael Sonnen, Alexander Gustafsson, Glover Teixeira and Daniel Cormier.
In 2015, Jones would find himself in quite a bit of trouble outside of the Octagon, which led to him eventually getting stripped of the title and suspended after violating the UFC's Athlete Code of Conduct.
This would be the beginning of years of turmoil and controversy for Jones.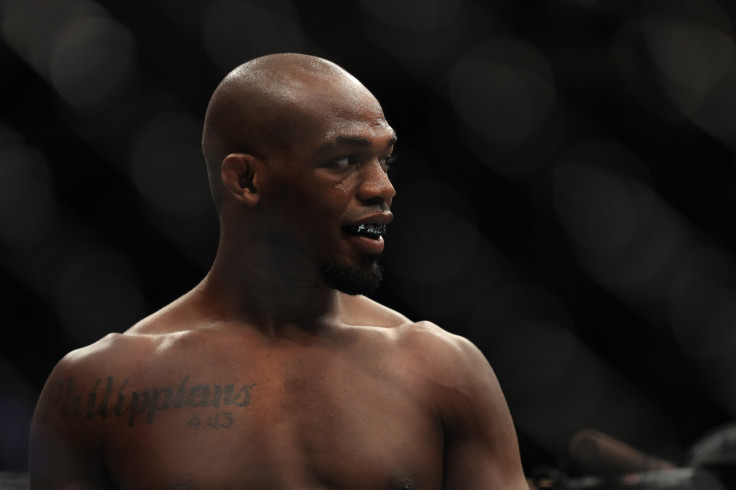 After over a year off, Jones returned to action in 2016, defeating Ovince Saint Preux to become the interim UFC light heavyweight champion.
This reign wouldn't last long as he would be stripped of the title and suspended once again after testing positive for banned substances.
In 2017, Jones returned to action and faced Daniel Cormier in a rematch, winning the fight via third-round KO to recapture the UFC light heavyweight championship. The following month, Jones tested positive again, for banned substances and was ultimately stripped of the title and suspended for a third time.
In 2018, Jones returned to action once again, facing Alexander Gustafsson in a rematch for the vacant UFC light heavyweight title. Jones would knock Gustafsson out in the third round to recapture the title.
Jones went on to defend the title against Anthony Smith, Thiago Santos, and Dominick Reyes before vacating the title in 2020 and announcing a move up to heavyweight.
Inside the Octagon, Jones has been without question one of the most dominant champions in the UFC's history.
He holds multiple records in the division, as well as promotion-wide honors such as the most wins in UFC title fights, the longest unbeaten streak in UFC history, and the longest light heavyweight championship reign.
In addition, when compared to the other names that are often mentioned as the "GOAT"—Georges St-Pierre, Anderson Silva and Khabib Nurmagomedov—Jones has the most title bout wins.
Outside of the UFC, Jones has also found himself in more than his fair share of trouble.
Plus, with his history of being popped for illegal substances, many would say that his legendary title reign should have an asterisk placed beside it.
Others will contest that in Gane, Jones won't be facing the best heavyweight in the world today.
Regardless of what fans may feel about Jones and his legacy, one thing is for sure, he's on track to become one of the best fighters ever in the UFC.
Whether or not he's on track to be the greatest ever, it remains to be seen.
© Copyright IBTimes 2023. All rights reserved.