Jorge Azucena, Los Angeles Man With Asthma Who Died In Police Custody, Told 'You Can Talk, So You Can Breathe'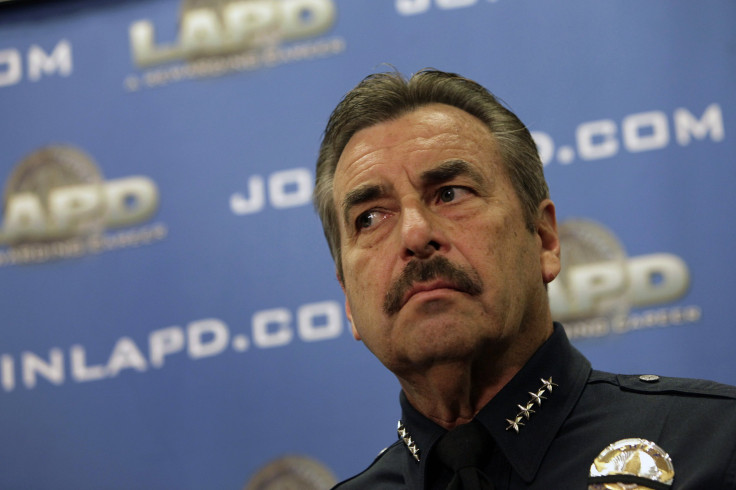 A man died from complications related to asthma while in police custody in Los Angeles last year despite telling officers several times he suffered from the condition and was having trouble breathing, reports reveal. Jorge Azucena, who was arrested last September for suspected DUI after he ran a red light, cried for help as police handcuffed him and put him on the ground. Arresting officers dismissed his pleas as an attempt to incite onlookers, the Los Angeles Times reported. Azucena died in a holding cell 40 minutes later.
The death initially was ruled accidental, but two reports from the Los Angeles Police Department and the Board of Police Commissioners found officers ignored numerous signs Azucena was in distress. One of the reports, both of which were released in the last week, was conducted by the commission's inspector general; the other was submitted by Police Chief Charlie Beck.
"There should not be any question that when somebody in custody is heard to say 'I cannot breathe,' the officers should promptly call for an ambulance," Robert Saltzman, a member of the Board of Police Commissioners, told the Los Angeles Times. One officer noticed Azucena appeared wobbly during his arrest, the reports reveal, and officers had to support his weight as they took him to a patrol car. Azucena appeared "fatigued," officers reported. Still, police did not seek medical attention for Azucena. One officer told him, "You can talk, so you can breathe."
Azucena later collapsed at the police station in South Los Angeles and was taken to a hospital where he was pronounced dead, the reports indicate. An investigation will determine whether or not criminal behavior took place. Nine officers and two sergeants are under scrutiny for their involvement.
"The [Board of Police Commissioners] determined that there was no reportable use of force involved in [Azucena's] detention and or arrest," the commission said in its report. "However, because of the numerous concerns identified during the investigation and review process, Internal Affairs Group has initiated a thorough investigation of the incident, to include the actions of all involved personnel."
The incident in Los Angeles mirrors the recent death of 43-year-old Eric Garner, who died in New York after police put him in an illegal chokehold. Garner is said also to have suffered from asthma and died while officers handcuffed him and held him against the pavement in Staten Island.
© Copyright IBTimes 2023. All rights reserved.