Josh Rosen Gets New Lease As Browns Brace For Deshaun Watson's Suspension
KEY POINTS
Josh Rosen signs a one-year deal with the Cleveland Browns as a likely contingency plan
He may not get a chance to play unless the two other quarterbacks on the roster perform badly
The Browns are bracing for worse as they await the sanction on Deshaun Watson
The Cleveland Browns have added a fourth quarterback to their cause, likely a move in preparation for the possible suspension of Deshaun Watson.
Josh Rosen, the 10th overall pick of the 2018 NFL Draft by the Arizona Cardinals, is reportedly signing with the Browns per multiple outlets.
According to sources in a report by ESPN, the 25-year-old play-caller has agreed to a one-year deal.
Rosen played for the Atlanta Falcons last NFL season, completing two of 11 passes with two interceptions.
The signing means that Rosen will be the fourth quarterback on the Browns' roster for the coming season.
He joins a mix that includes Watson, Jacoby Brissett and Josh Dobbs.
Rosen has had a bumpy NFL career since being drafted by the Falcons.
After a forgettable rookie year, the California native was traded to the Miami Dolphins.
However, that stint only lasted one season and Rosen bounced from one NFL team to another.
Other teams where Rosen had stops include Tampa Bay Buccaneers and the San Francisco 49ers.
Cleveland will be the sixth NFL team for the former top pick.
The move is also seen as added insurance for the Browns as uncertainty hovers on the plight of Watson who could be facing suspension.
So far, it has yet to be known how long his suspension would be.
The three-time Pro Bowler is facing potential suspension for violating the league's personal-conduct policy, and Watson could be suspended for an entire year.
However, the camp of the 2020 NFL Passing Yards leader plans to sue the league if the year-long suspension is handed down per Charles Robinson of Yahoo.
There is also a scenario where Watson could be dealt a lower penalty. This would see him sit out two to eight games.
Regardless, Cleveland is doing due diligence to make sure that they don't run out of quarterbacking options.
Brissett is likely to start if Watson is unavailable to play for the 2022-23 season.
Hence, it may be a toss-up between Dobbs and Rosen as to who will serve as the Browns' backup play-caller for the coming season.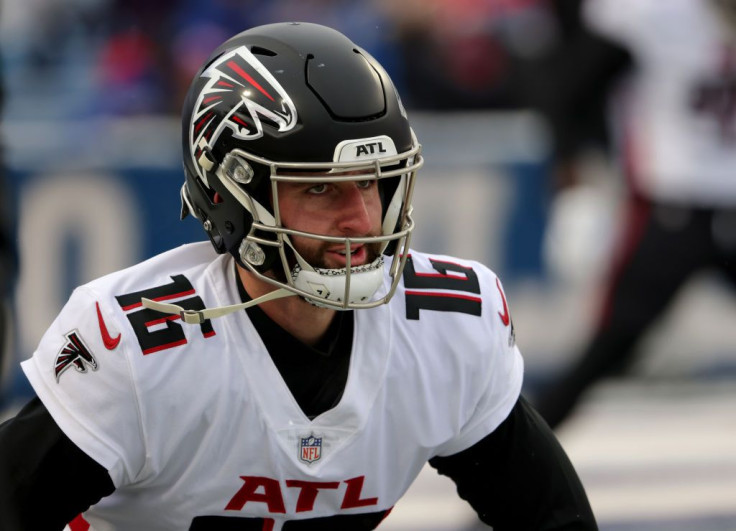 © Copyright IBTimes 2023. All rights reserved.