Julian Assange Is A Suicide Risk, Says UK Judge Who Blocked His US Extradition
KEY POINTS
Assange may be at risk of suicide
He faces a maximum of 175 years in prison
His supporters argue he should be protected by the First Amendment
A British judge on Monday blocked extradition to the U.S. for Wikileaks founder Julian Assange, saying he may be a suicide risk in the American prison system.
District Judge Vanessa Baraitser said in denying the extradition Monday that Assange was in a precarious mental state that could deteriorate if he was to be kept in "near total isolation" in a U.S. prison. The U.S. government said it would appeal the British extradition decision.
"I accept that oppression as a bar to extradition requires a high threshold," she stated in her ruling. "However, I am satisfied that, in these harsh conditions, Mr. Assange's mental health would deteriorate causing him to commit suicide with the 'single minded determination' of his autism spectrum disorder."
In September, Assange's partner, Stella Moris, petitioned against his extradition to Prime Minister Boris Johnson's Downing Street office, but she was turned away.
Morris said she feared Assange would take his own life -- leaving their two young sons, who were conceived during his asylum in Ecuador's London embassy, without a father.
Assange faces 17 espionage charges and one charge for the misuse of a computer for publishing a trove of military and diplomatic documents more than a decade ago that revealed U.S. military wrongdoing in the Iraq and Afghan wars.
If convicted of all charges, he could face as many as 175 years in prison. His defense team added the total maximum prison sentence for Assange is "grossly disproportionate," according to the Associated Press.
Assange is under fire for publishing leaked information provided by former U.S. Army intelligence analyst Chelsea Manning in 2010. The U.S. launched a criminal investigation into Wikileaks that same year and, following a series of criminal complaints, Assange was eventually granted political asylum by the Ecuadorian embassy in London.
Supporters of Assange characterize him as a journalist who should be awarded protection under the First Amendment protecting free speech. U.S. authorities argue he violated the Espionage Act of 1917 by releasing confidential military information.
Morris said she would appeal to President Donald Trump for a presidential pardon before he leaves office Jan. 20. Assange has remained in a high-security prison in London during the extradition hearings, which began last year.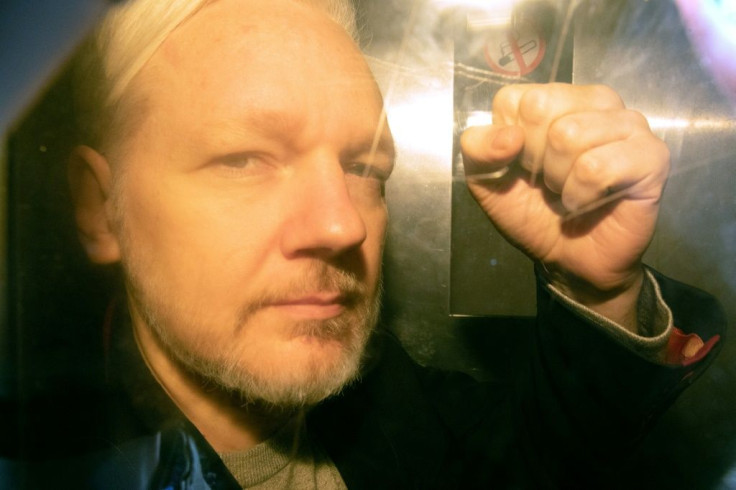 © Copyright IBTimes 2022. All rights reserved.
FOLLOW MORE IBT NEWS ON THE BELOW CHANNELS