Kaesong Industrial Complex Shutdown Spells Severe Losses For South Korean Firms Involved In Operations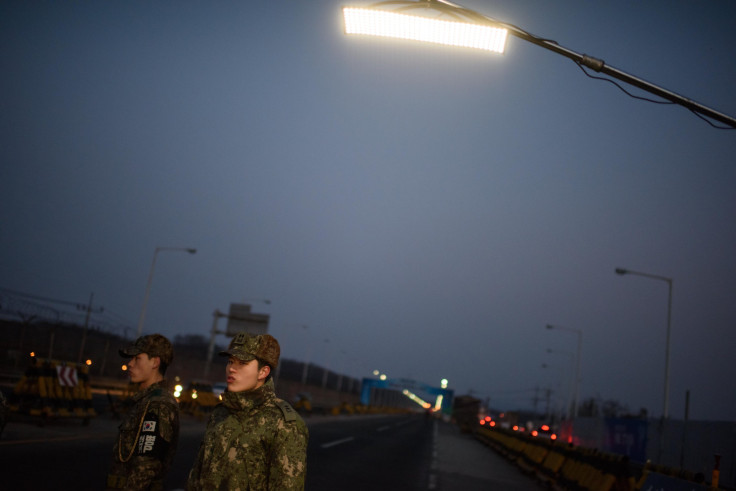 South Korean firms involved in joint operations at the Kaesong Industrial Complex near a North Korean border city said they suffered losses of over 815 billion won ($660 million) after the closure of the business park, Yonhap News Agency reported Wednesday. Earlier this month, South Korea announced its decision to suspend work at the joint industrial complex with North Korea following Pyongyang's Feb. 9 rocket launch.
As many as 124 South Korean companies have been operating in the industrial park with over 54,000 North Korean workers producing labor-intensive goods. According to Yonhap, the estimated financial damage breaks down to some 569 billion won (over 460 million) in investment and facilities, and some 245 billion won (about 198 million) in inventory. An association of the firms said that any potential losses resulting in compensation to their customers and the halting of their operations was not included in the total tally.
The companies have urged the South Korean government to provide support measures following the suspension of operations at the park. The firms noted that the actual damage would be greater given the loss of business partners and credibility.
The park, which started operations in 2005, has provided 616 billion won ($560 million) to the country led by Kim Jong Un, Unification Minister Hong Yong-pyo had said while announcing the halting of the park operations. The South Korean government will provide financial compensation to the country's companies that operate at Kaesong, Hong said. The joint work at Kaesong industrial park was the last remaining sign of inter-Korean diplomacy.
© Copyright IBTimes 2023. All rights reserved.