North Korea Rocket Launch Similar To One Done In 2012: Report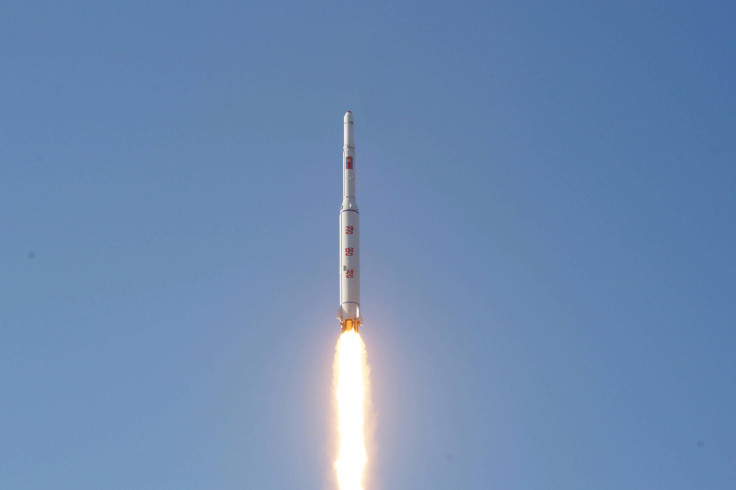 North Korea's recent rocket launch did not show any clear technological progress by Pyongyang in showing it has the ability to strike the U.S. mainland with a missile, South Korea's Defense Ministry said, the Wall Street Journal reported Tuesday. The ministry did estimate, however, that Sunday's rocket launch was a bit more powerful than a similar device fired in 2012.
Sunday's rocket launch was evaluated to have a range of roughly 7,400 miles if it were used as a missile, the ministry said, a slight increase from the rocket fired in 2012, which had an assumed range of roughly 6,214 miles. Both distances put the U.S. West Coast in its range. The rocket launched had also put a satellite into space, but no communications signals from the device had been detected, the ministry said. However, it was estimated the satellite was twice as heavy as the one launched in 2012. Since Sunday's launch was similar to the 2012 launch, officials said it demonstrates stability in North Korea's rocket program.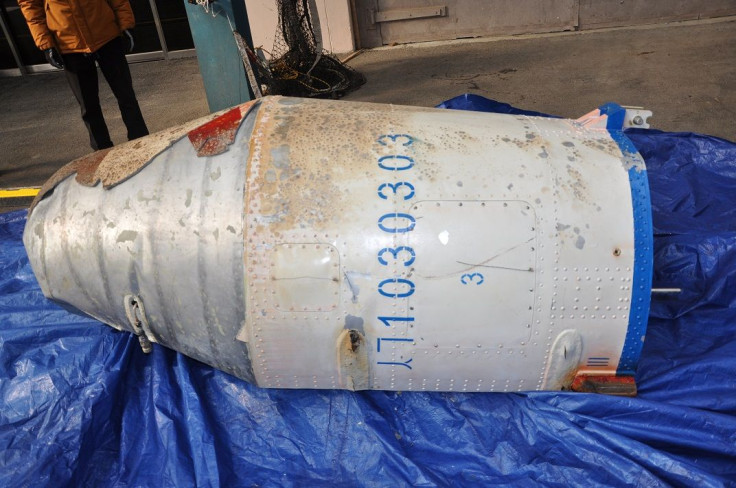 The UN Security Council swiftly and strongly condemned Sunday's rocket launch, and said that it would soon adopt a new sanctions resolution against North Korea as a result. The South Korean government said Tuesday that President Park Geun-hye had an "in-depth" phone discussion with U.S. President Barack Obama, and that the leaders deemed it necessary to develop a variety of sanctions against North Korea in addition to the UN Security Council's sanctions, South Korea said, CNN reported.
South Korea also recently released the first images of debris believed to be from the long-range rocket fired Sunday. Roughly 270 objects were recovered from the sea southwest of Jeju Island. A number of pieces that were extracted indicated that the first-stage rocket was fitted with a self-destructing device, officials said.
While North Korea has maintained the rocket launch was for scientific and "peaceful purposes," many countries have claimed the satellite launch was a front for a long-range missile test.
© Copyright IBTimes 2023. All rights reserved.