Is Kaliningrad, Between NATO Allies Poland and Lithuania, The Next US-Russia Flashpoint?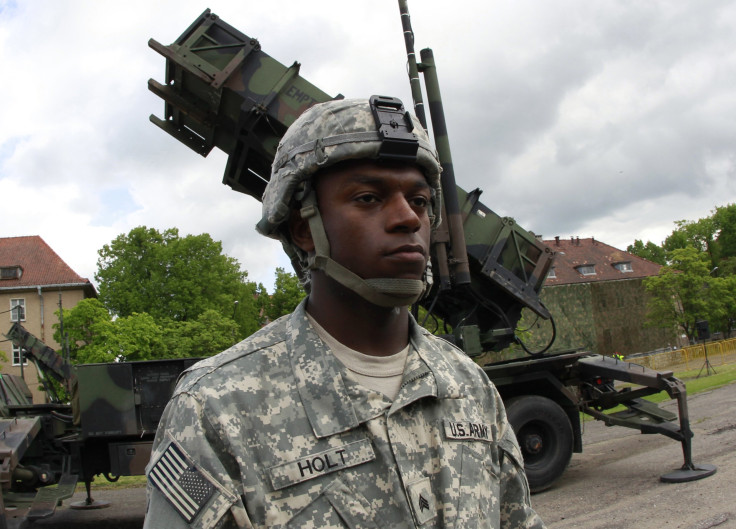 Lying on the Baltic Sea and wedged between two NATO members, Kaliningrad is the small, westernmost outpost of the Russian Federation but could destabilize an already tense region, warns an expert on U.S-Russian relations.
"It is a potential source of friction," Dick Krickus, a distinguished professor emeritus at the University of Mary Washington in Fredericksburg, Va., told IBTimes. Krickus added that while the world is focusing on Russia's sudden takeover of Crimea from Ukraine, Kaliningrad remains another potential flashpoint, especially as it sits between two nervous NATO members -- one, Lithuania, a former Soviet republic, the other, Poland, a former Soviet satellite state, and both historic enemies of Russia.
Kaliningrad is home to Moscow's Baltic Sea Fleet and is seen by the Kremlin as a bulwark against Western expansionism into its strategic space. Founded in 1255 as Königsberg, it was a German city for 700 years and the capital of German East Prussia until the end of World War II, when it was largely destroyed and the German population killed or expelled. The region was annexed by the Soviet Union and renamed after a Soviet leader, and today there are around 1 million people living in the zone, mostly the descendants of postwar Russian migrants. With the breakup of the USSR and the independence of Lithuania in 1991, it was cut off from the rest of Russia.
<small>View Kaliningrad in a larger map
In early March, more than 3,500 Russian troops took part in a military exercise on Kaliningrad's border with Lithuania and Poland, which both countries viewed as a threat. In response, the two NATO allies requested that Article 4 of the alliance charter be invoked, which allows for NATO to consult members if they believe its territorial integrity, political independence and security is threatened.
Russia has felt increasingly wary after the Baltic states of Estonia, Latvia and Lithuania became NATO members in 2004. Moreover, U.S. plans to put missile defense systems in Poland angered Russia further, and in response Moscow threatened to place nuclear weapons in Kaliningrad. In fact, as U.S. officials admit, Russia is under no legal obligation to keep nuclear weapons out of its own territory.
In 2001, Russia denied reports that indicated it had deployed non-strategic nuclear weapons in Kaliningrad. But the U.S. said it detected movements and presence of the weapons via satellite technology, according to a 2002 Congressional Research Service report. Today it remains ambiguous whether Russia has nuclear weapons in the region.
In December a spokesperson for the Kremlin's Defense Ministry said Russia had deployed nuclear-capable Iskander tactical ballistic missiles to the region, but again Putin denied the reports, the Moscow Times reported.
"The potential deployment of Russian nuclear weapons in this enclave, which is surrounded by nations that will become part of the European Economic Union, raised concerns among many U.S. and European officials," the CRS report stated. "Some noted that Russia might be trying to pressure the EU and NATO to contain their expansion plans."
© Copyright IBTimes 2023. All rights reserved.
FOLLOW MORE IBT NEWS ON THE BELOW CHANNELS