Kan's economic plan for Japan misses the point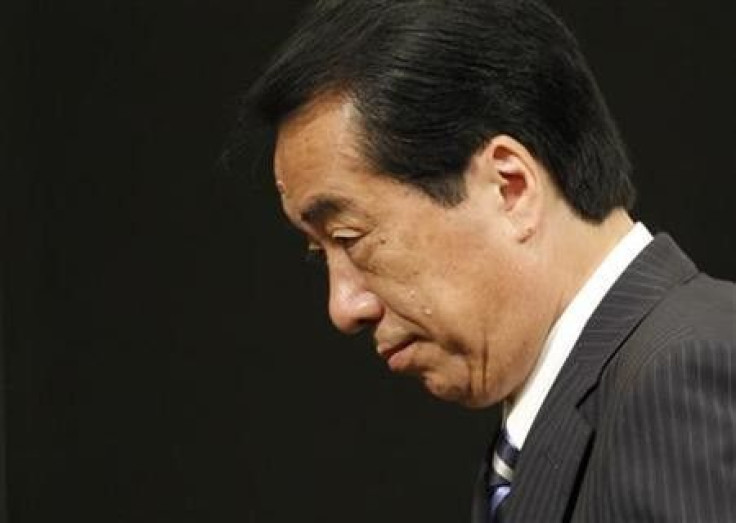 Japanese Prime Minister Naoto Kan laid out plans to revive the nation's economy in 2011 in his New Year remarks.
He touched on several issues.
He want to embrace free trade by pushing Japan to join the Trans-Pacific Partnership, a multilateral free trade agreement centered on the Asia-Pacific region. He also wants to strengthen economic ties with Europe, South Korea, and Australia.
By opening up Japan, he will expose the country's heavily protected farming industry to global competition. To address concerns about exposing this industry, Kan said Japan should fundamentally reform it.
Regarding Japan's massive public debt, Kan brought up the possibility of increasing the consumption tax.
Finally, he wants to recover the public's confidence in the government, which has been hurt by the high turnover rate in the Prime Minister position and the financial scandals of certain politicians.
While Kan's plan may boost some sectors of the economy, it misses the point.
Japan is indeed facing challenges from new players in the international exports market and boosting its industries' competitiveness certainly helps. However, the export segment isn't the problem plaguing the economy. In fact, Japan has long maintained a trade surplus and its exports are among the most competitive in the world.
Farming reform would also be helpful, but the agriculture, forestry, and fishing industry in Japan account for only a smart percentage of the GDP.
Tackling the massive public debt is a good idea and so is restoring the waning public confidence in the government. However, raising the sales tax may not be the best way to accomplish those goals.
The main problem for Japan's economy is the lack of domestic consumption (especially among the younger generation), which is largely responsible for decades of low GDP growth and creating the massive public debt in the first place.
A related problem is the aging population, which is exacerbated by the fact that some young Japanese people are so adverse to consumption that they delay or forego buying a decent house, marrying, and having children.
Another issue is the zombie banking sector, reinforced by the keiretsu model, which encourages banks to prop up old unprofitable companies instead of lending to and investing in new profitable ventures.
To really save the Japanese economy, Kan needs to fix these major problems. First and foremost, he needs to boost domestic consumption and raise inflation. Second, he should continue with reforms in the financial sector (which has already paid dividends).
In his address, Kan used the term opening up to describe his plans. If opening up will result in further reforms and more consumption, he may just be on the right track.
Email Hao Li at hao.li@ibtimes.com
© Copyright IBTimes 2023. All rights reserved.