Kareem Hunt Removed From 'Madden NFL 19' Via Roster Update
Former Kansas City Chiefs running back Kareem Hunt is, for all intents and purposes, out of the NFL right now, as the league tries to figure out what to do with him after video emerged of Hunt shoving a woman to the ground and kicking her in a hotel hallway. As such, the official video game of the NFL will remove Hunt from the game, TMZ reported.
Developer EA Sports is "in the process" of removing Hunt from "Madden NFL 19," an EA rep told TMZ. Players who decline to download the game's weekly roster updates can still play with Hunt, but the catch is that they cannot play online against other players without downloading those updates.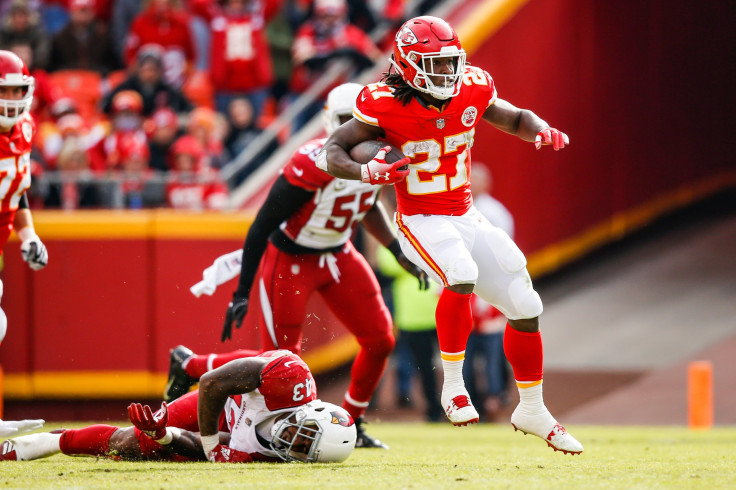 In the popular (and profitable) "Madden Ultimate Team" mode, players who have Hunt on their rosters will get a "generic player with identical stats" to replace the former Chiefs star. In Ultimate Team, players buy card packs with real money to build custom rosters and compete against one another.
After the surveillance footage of Hunt attacking the woman came out on Friday, the NFL put him on the Commissioner's Exempt List, effectively a form of paid leave. By the end of the day, the Chiefs had released him.
© Copyright IBTimes 2023. All rights reserved.