Kate Upton: SI Cover Girl Turned Down by New Father Victor Cruz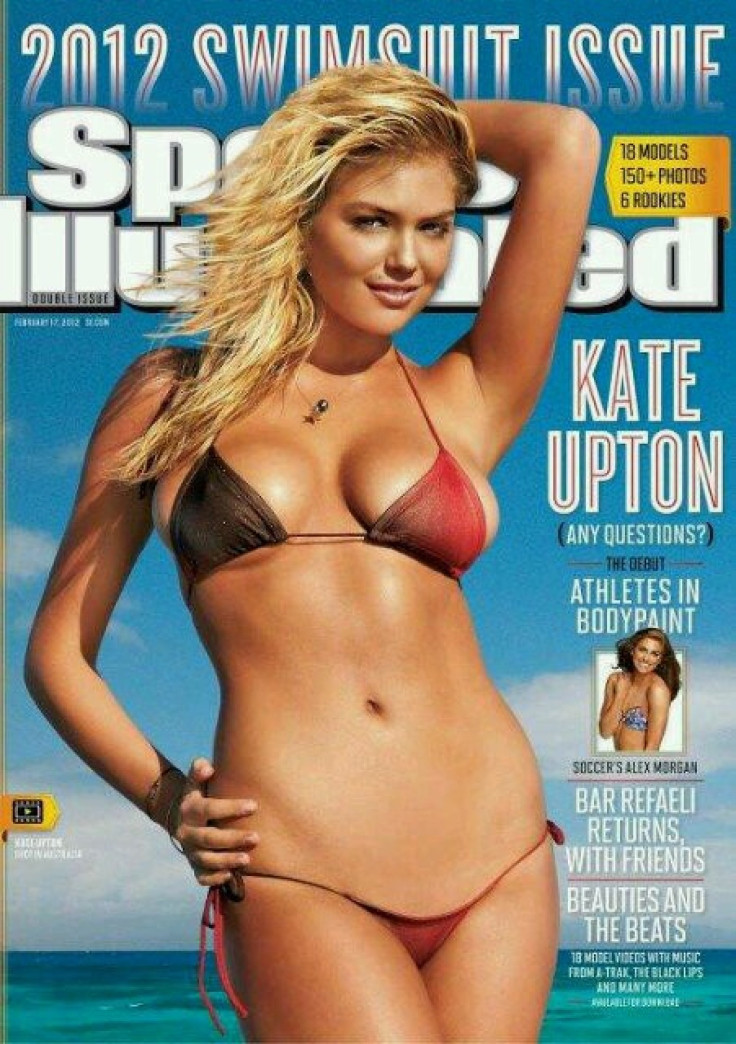 Why on earth would Victor Cruz, Giant's football superstar say no, when 2012 Sports Illustrated Swimsuit cover model Kate Upton begged him to be her valentine?
The voluptuous beauty confessed the truth to Rich Schapiro, by way of turning down his offer of a 'quick drink' to celebrate the lover's holiday. I have low self-esteem right now, said Upton to New York Daily News reporter. She was apparently devastated that Victor Cruz turned me down as his Valentine.
Kate Upton asked Victor Cruz to be her Valentine at the Sports Illustrated Swimsuit Issue Launch Party on Valentine's Day. The curvaceous cover girl seems to have missed the news that Victor Cruz has been dating his girlfriend, Elaina Watley, for nine years.
Cruz is also a new father. Watley gave birth to their first child, daughter Kennedy, four weeks ago. Cruz is so overjoyed with his new fatherhood that he insisted that Watley bring their (then 3 week old) baby girl to Indianapolis for the Super Bowl. For the Giant's football player, Kennedy was a good luck charm in the game against New England.
This is her first time out of the house, Watley revealed to the New York Post about Kennedy. Victor said she couldn't miss a moment. If the baby is there, he wins. He was like, she has to be there.
Besides being Victor Cruz's girlfriend, Elaina Watley has also been his manager through her sports marketing and P.R. firm, Bran Infinite.
Cruz has called Watley the backbone of my life.
Did Kate Upton not realize Victor Cruz's relationship status? Or did the Sports Illustrated teeny-bikini model just not care?
Perhaps it's just all an obvious mistake. At least for one model-industry-insider 'obviousness' is already a big part of Kate Upton. Victoria's Secret runway caster Sophia Neophitou told the New York Times, 'We would never use' Ms. Upton for a Victoria's Secret show.
Though Kate Upton has been in the mall-based lingerie giant's catalog, The Times reports that according to Ms. Neophitou her look is "too obvious."
© Copyright IBTimes 2022. All rights reserved.
FOLLOW MORE IBT NEWS ON THE BELOW CHANNELS