Kathmandu Plane Crash: US-Bangla Aircraft Skids Off Runway, Many Casualties Feared
UPDATE: 8:44 a.m. EDT — Forty people were killed after the US-Bangla aircraft crashed Monday. There were 71 people on board, including four crew members. Earlier the death toll was said to be at least 50. Nepal Police DIG Manoj Neupane confirmed 31 bodies were pulled out from the wreckage and nine others were pronounced dead at different hospitals.
UPDATE: 7:32 a.m. EDT — At least 50 passengers are feared dead after a US-Bangla aircraft crashed at the Kathmandu Airport on Monday. Airport spokesman Prem Nath Thakur said: "So far 20 injured have been taken to the hospital. Police and army are trying to cut apart the plane to rescue others."
Civil Aviation Authority of Nepal Director General Sanjiv Gautam said that the plane might have been affected by technical glitches. "We are yet to ascertain the reason behind the unusual landing," he added.
UPDATE: 6:14 a.m. EDT — The US-Bangla aircraft that crashed at the Kathmandu Airport Monday morning was carrying 67 passengers and four crew members.
Officials have not confirmed the number of passengers who have died. However, an airport official said that victims' bodies have been recovered from the wreckage of the aircraft. "We just pulled out dead bodies and injured from the debris," government spokesman Narayan Prasad Duwadi said, according to First Post.
Original story:
Eyewitnesses said early Monday that they saw a huge plume of smoke at the Kathmandu International Airport in Nepal following reports of a plane crashing on the side of the runway.
A Bombardier Dash Q-400 aircraft operated by Bangladeshi airline US-Bangla Airlines meant to carry 78 passengers skidded off the runway while landing at the Tribhuvan International Airport (TIA) in Kathmandu on Monday.
An airport spokesperson told the Kathmandu Post that the TIA authority suspects there are casualties but details have not been disclosed yet.
Tourism Ministry Joint Secretary Suresh Acharya said 17 injured passengers from the aircraft have been rescued and transferred to different hospitals for treatment.
The condition of the remaining passengers is yet to be known. Firefighters have been trying to douse the fire and Nepal Army personnel were engaged in rescue operations.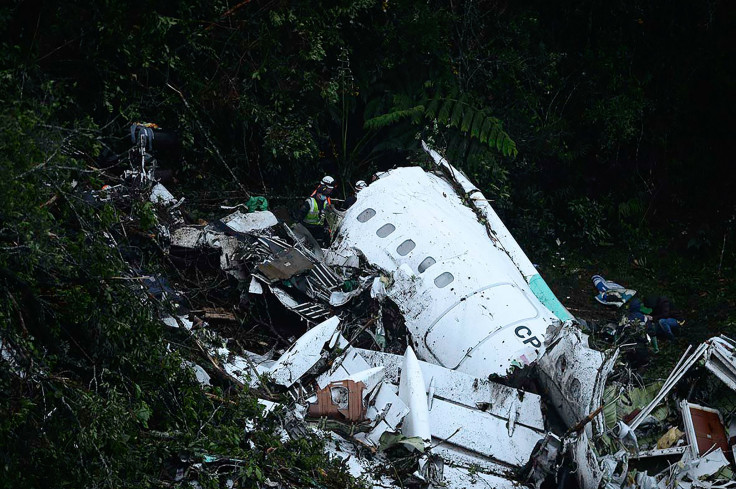 Witnesses at the scene of the crash explained that the aircraft crashed when trying to take a short turn on the runway. "I was on the Ringroad. I saw the plane make a sharp turn over the terminal back toward south and then disappeared toward the runway. Then immediately, a large plume of smoke was seen," Arnico Pandey said adding that the plane was reportedly flying very low, according to myRepublica.com.
Following the crash landing by the aircraft, all flights to and from TIA have been halted.
© Copyright IBTimes 2023. All rights reserved.
FOLLOW MORE IBT NEWS ON THE BELOW CHANNELS