'Keeping Up With The Kardashians' On The Verge Of Being Cancelled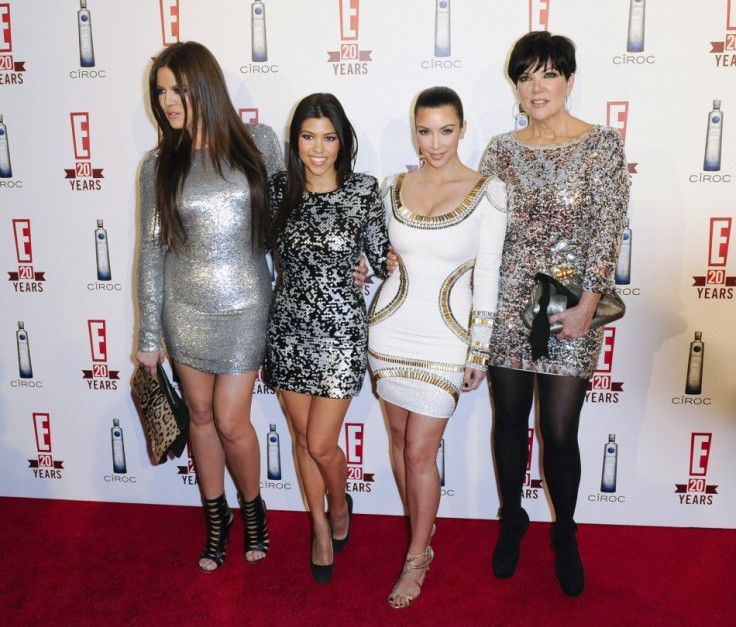 Have we finally had enough of the royal family of reality TV? While "Keeping Up With the Kardashians" has been a force to be reckoned with on the entertainment scene for several years now, a long string of scandals and a dwindling fan base may spell the end for the Ryan Seacrest-produced E! reality series.
Pinning down exactly what season "KUWTK" is in is tough due its long list of spinoffs, including (but not limited to):
"Kourtney and Khloe Take Miami"
The spinoff started in 2009 and centered on the sisters' challenges in opening a second location of their retail store DASH. After it produced decent ratings, the show was greenlighted for a second season.
"Kim and Kourtney Take New York"
In 2011, it was time to open DASH's third location in New York City, which prompted E! to create yet another spinoff. This time however, the youngest Kardashian sister, Khloe, was not in the mix because of her NBA-player husband Lamar Odom's schedule.
Also in 2011, E! premiered "Khloe and Lamar," focusing on the newlyweds' relationship. Fans couldn't seem to get enough of the pair adjusting to married life.
The "Keeping Up With the Kardashians" empire also featured special events like Khloe and Lamar's wedding and half-sister Kendall Jenner's Sweet 16 celebration.
But lately, the interest seems to be waning a bit. According to RadarOnline, this season of "KUWTK" has delivered the show's third-lowest ratings since launch. The last episode of the onetime hit clocked only 1 million viewers in its target 18-49 demographic. The recent dip in popularity could be attributed to the numerous scandals the family is linked to.
The Daily Mail reports that the slide may have started when fans began questioning the authenticity of Kim Kardashian's relationship with NFL player Kris Humphries. Other problems may be Bruce Jenner's several attempts at divorcing the show's self-proclaimed "momager" Kris Jenner. And most recently the family has seen its biggest scandal-making headlines, covering the slow but steady breakdown in the past few months of Khloe Kardashian's marriage to her now estranged husband Odom. The shocking news about Odom's drug use and infidelity quickly escalated to become somewhat of a nightmare for the family.
© Copyright IBTimes 2023. All rights reserved.