Kim Jong Un Assassination Plot Discussed With Trump, Bob Woodward's Book Claims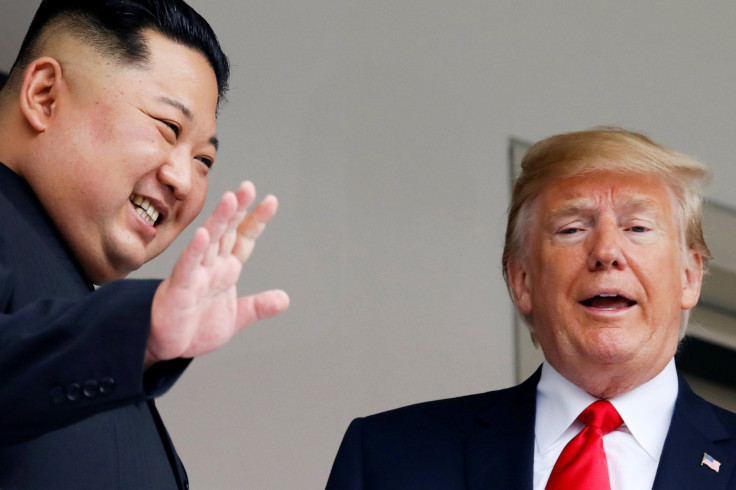 Sen. Lindsey Graham had discussed with President Donald Trump an elaborate plot to have North Korean leader Kim Jong Un assassinated by the Chinese government, veteran journalist Bob Woodward's new book claimed. The excerpt from the book — "Fear: Trump in the White House" — was obtained by the Independent and made public Tuesday.
According to the book, Graham had pitched after Kim's assassination, a military general would be allowed to take control of Pyongyang.
"China needs to kill him and replace him with a North Korean general they control," Graham said at the time, according to Woodward.
"I think the Chinese are clearly the key here and they need to take him out. Not us, them. And control the nuclear inventory there. And wind this thing down. Or control him. To stop the march to a big nuclear arsenal. My fear is that he will sell it," he added.
The plan was shared with Trump during a national security meeting in September 2017, at a time when North Korea had been advancing with its nuclear development and was also lashing out at the United States.
At the time, North Korea was testing intercontinental ballistic missiles and threatening its neighboring countries of a possible nuclear war. Kim had also claimed the country had missiles that were capable of reaching the United States.
President Trump had vowed to "totally destroy" the country if they continued their provocative actions.
During the September 2017 meeting, Trump was reportedly joined by Graham, a Republican senator from South Carolina, along with National Security Adviser HR McMaster and Defense Secretary Jim Mattis.
Tensions in the Korean Peninsula declined after Kim agreed to denuclearization and vowed to strengthen the country's economic growth. In June, Trump and Kim made history by meeting in Singapore and discussing plans of denuclearization as U.S. would halt joint military drills with longtime ally South Korea.
Kim showed his commitment toward denuclearization plans by leaving his intercontinental ballistic missiles out of the 70th anniversary celebrations in Pyongyang over the weekend. He also recently sent a letter to Trump urging to hold a second meeting.
© Copyright IBTimes 2023. All rights reserved.