Kim Jong-un Officially the Supreme Leader of N. Korea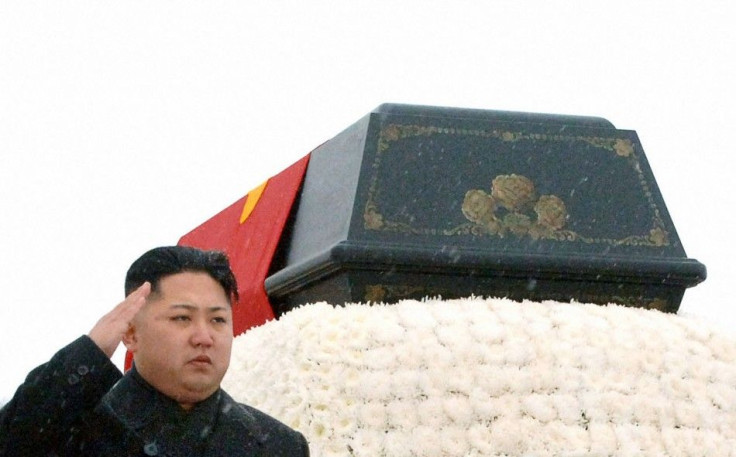 Kim Jong-un was officially and publically declared the Supreme Leader of North Korea on Thursday during a ceremony commemorating his late father, Kim Jong-il.
Respected Comrade Kim Jong-un is our party, military and country's supreme leader who inherits great comrade Kim Jong Il's ideology, leadership, character, virtues, grit and courage, Kim Yong Nam, president of the Presidium of the Supreme People's Assembly, announced to thousands of people in Pyongyang's Kim Il Sung Square.
Kim Jong-un's position at the top of the Communist country extends his family's rule into a third generation. Kim's grandfather, Kim Il-sung, founded North Korea (officially the Democratic People's Republic of Korea) in 1948, and, despite having died in 1994, is still the country's Eternal President. Kim Il-sung was succeeded by his son, Kim Jong-il, who ruled for 17 years and died on Dec. 17.
The fact that he completely resolved the succession matter is Great Comrade Kim Jong-il's most noble achievement, Kim Yong Nam stated.
Despite his four-star general status, Kim Jong-un is a relatively inexperienced leader and politician. Following his father's death, some analysts questioned whether the young heir could secure party support, but Thursday's service -- part memorial, part coming-out party -- indicated that all of North Korea's top officials are behind Kim Jong-un.
The father's plan is being implemented, Ralph Cossa, president of Pacific Forum CSIS, a Hawaii-based think-tank, told The Associated Press. All of these guys have a vested interest in the system and a vested interest in demonstrating stability. The last thing they want to do is create havoc.
Kim Jong-il laid a red silk carpet, and Kim Jong-un only needs to walk on it, Jeung Young-tae, an analyst with the Korea Institute for National Unification in Seoul, told the news agency.
© Copyright IBTimes 2023. All rights reserved.