Kim Jong Un Seeks 'Modern And Precise' Rockets, Think Tank Says North Korea Has Ballistic Missiles Capable Of Hitting US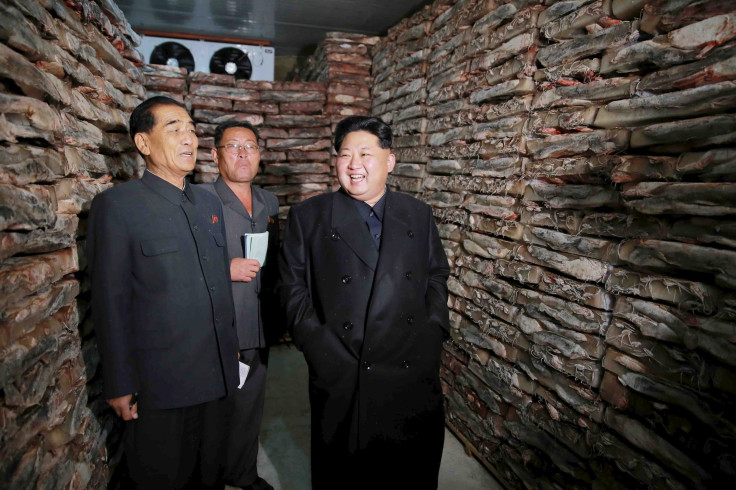 North Korean leader Kim Jong Un has called for the modernization of anti-aircraft rockets with better "precision" during a firing drill in a western division of the inter-Korean border, the country's state media reported Tuesday, according to Yonhap News Agency. Kim's instructions to his military comes a day after South Korean Defense Minister Han Min Koo and the U.S. Defense Secretary Ashton Carter announced in Seoul a set of four key operational guidelines to offset North Korea's missile attacks.
"He [Kim] underlined the need for the field of national defense science to more dynamically develop various types of new anti-aircraft rockets suited to the demand of a modern war so as to firmly defend the blue sky of the homeland from any air strike of enemies," North Korea's Korean Central News Agency (KCNA) reported, without stating the time and location of the drill, according to Yonhap.
The 32-year-old leader directed the North Korean military and scientists to speed up efforts to "modernize rockets and ensure their precision," the KCNA reportedly added.
Meanwhile, American conservative think tank the Heritage Foundation reported in its 2016 Index of U.S. Military Strength that North Korea has developed a range of ballistic missiles believed to be capable of hitting the U.S. mainland and its allies across the Pacific.
"North Korea has an extensive ballistic missile force that could strike South Korea, Japan, and US military bases in Asia," the Heritage stated in its report. "Pyongyang has deployed at least 400 Scud short-range tactical ballistic missiles, 300 No-Dong medium-range missiles, and 100 to 200 Musudan intermediate-range ballistic missiles," the report read.
In June, North Korea built a launch pad near the China border capable of firing long-range missiles larger than those Pyongyang used in past. South Korean military and intelligence officials at the time said they believed the launch pad could be used for missiles twice the size of the 30-meter-long Unha-3, which was used to put a satellite into orbit in December 2012.
In April, U.S. government officials said North Korea was competent of mounting a nuclear warhead on an intercontinental ballistic missile known as the KN-08.
"It's [KN-08] the relocatable target set that really impedes our ability to find, fix, and finish the threat," Adm. Bill Gortney, commander of NORAD, said in April. "And as the targets move around and we if don't have the persistent stare and persistent [intelligence, surveillance, and reconnaissance] that we do not have over North Korea at this time, that relocatable nature makes it very difficult for us to counter it."
© Copyright IBTimes 2023. All rights reserved.
FOLLOW MORE IBT NEWS ON THE BELOW CHANNELS