Kim Jong Un's 'Devil' Sister Had Officials Executed For 'Getting On Her Nerves': Report
KEY POINTS
An American academic claimed that North Korea's Kim Yo Jong decides "who lives and who is killed"
Kim reportedly sent "less disagreeable" North Korean officials to detention camps
She previously headed North Korea's ruling party's propaganda department
A groundbreaking new book revealed how the youngest sibling of North Korean leader Kim Jong Un flexes her power to dominate the country's patriarchal politics.
Believed to be 35, Kim Yo Jong is described as ruthless in the book "The Sister" by American academic Sung-Yoon Lee, according to the Daily Mail.
Yo Jong has had "the ultimate power of the cruel dictator; the power to play God and decide who lives and who is killed" since she was appointed to North Korea's most powerful body, the State Affairs Commission, in 2021, Lee said.
As North Korea's de facto second-in-command, Yo Jong earned the nicknames "bloodthirsty demon" and "the devil woman" from several Pyongyang officials, according to the academic.
In 2021, Kim's sister allegedly ordered the execution of several high-ranking North Korean officials for merely "getting on her nerves," the book claimed.
She also allegedly sent other government officials she found "less disagreeable" to detention camps and gulags, along with their entire families.
Lee claimed that rumors of Yo Jong's "impulse to purge and kill" led North Korea's top officials to hold their breath and stare at the floor if she approached them.
When it comes to public affairs, the author noted that the Kim siblings had employed a "good cop, bad cop" strategy where Yo Jong would use her feminity and deceptive charm to offset the North Korean leader's aggression.
Yo Jong joined her brother when he met former President Donald Trump at their overseas summits. She was also seen standing beside former Vice President Mike Pence during the 2018 Pyeongchang Winter Olympics in South Korea.
Yo Jong began working at the regime in 2007 when she was appointed as a junior cadre in North Korea's ruling party, the Workers' Party of Korea. She also worked as a personal secretariat for her father, the late Kim Jong Il, in 2009.
Yo Jong marked her entry into North Korea's public consciousness during the funeral service for her father in December 2011. She received her first public mention in state media in 2014 when she accompanied her brother in voting for the Supreme People's Assembly.
She was further elevated in the North Korean regime after being appointed vice-director of the North Korean ruling party's Propaganda and Agitation Department, which was responsible for "assisting in consolidating Kim Jong Un's power" through "idolization projects," The Guardian reported.
As North Korea's head of propaganda, Yo Jong was reportedly behind the vicious attacks against her country's enemies, including calling then-South Korean President Park Geun-hye a "wicked sycophant" and "dirty old prostitute."
Former President Barack Obama was also described as a "wicked black monkey" by the Pyongyang state media.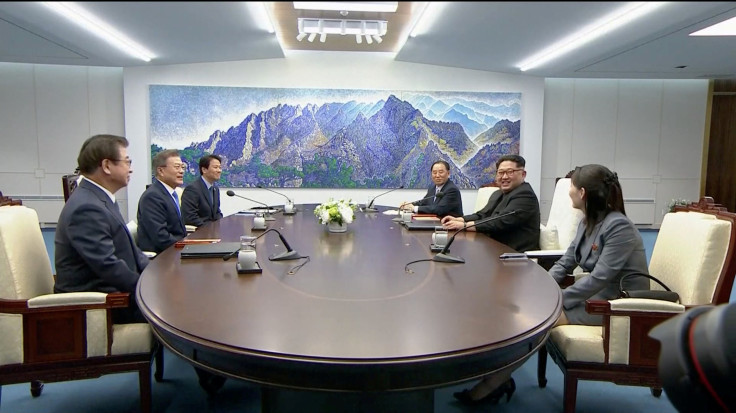 © Copyright IBTimes 2023. All rights reserved.