King Of Spain, Felipe VI, Sworn In With Wife Queen Letizia By Side [PHOTOS]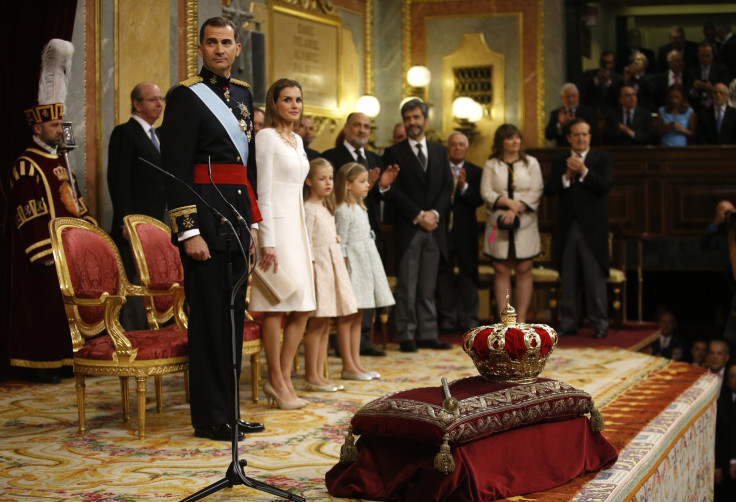 Spain's new king, Felipe VI, was sworn in as the country's monarch in a ceremony in parliament on Thursday. He was formally proclaimed the new king of Spain at midnight after his father, Juan Carlos, signed his own abdication.
The new king, wearing a military uniform, received the red sash of captain-general of the armed forces from Juan Carlos at the Zarzuela Palace in Madrid.
In his address at the parliamentary chamber, Felipe spoke of "new times" for the monarchy, vowing to unify the country and carry out his duties.
"We have a great country, we are a great nation. Let us trust in it," he said. "I will honor the pledge and the oath I have just taken."
Crowds cheered as King Felipe VI and his wife, Queen Letizia, and their two daughters emerged onto the balcony of the royal palace. Joined by his father and mother, Queen Sofia, the king and his family saluted the Spanish people while the crowd chanted "Viva el rey" (Long live the king).
Felipe's elder daughter, 8-year-old Leonor, is now princess of Asturias, first in line to the throne.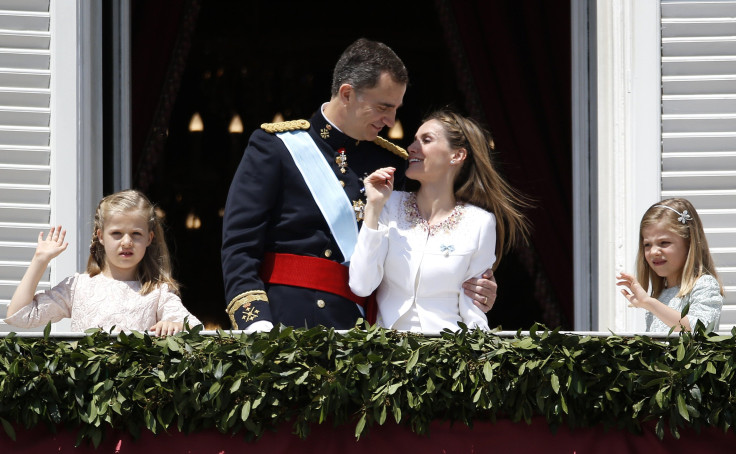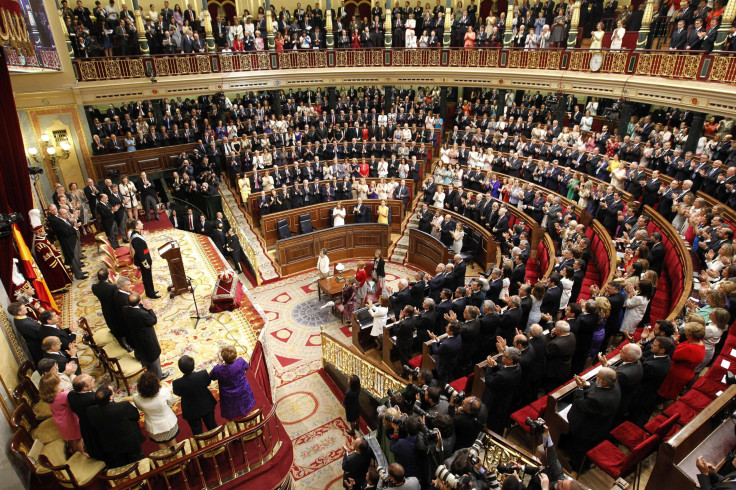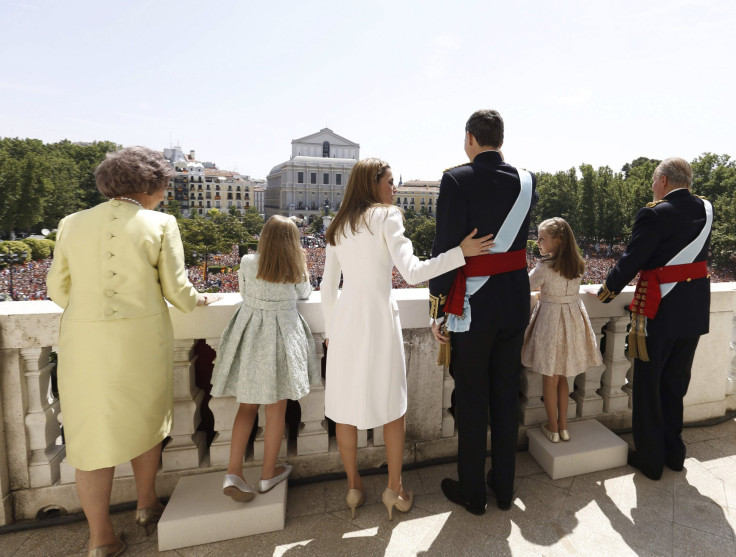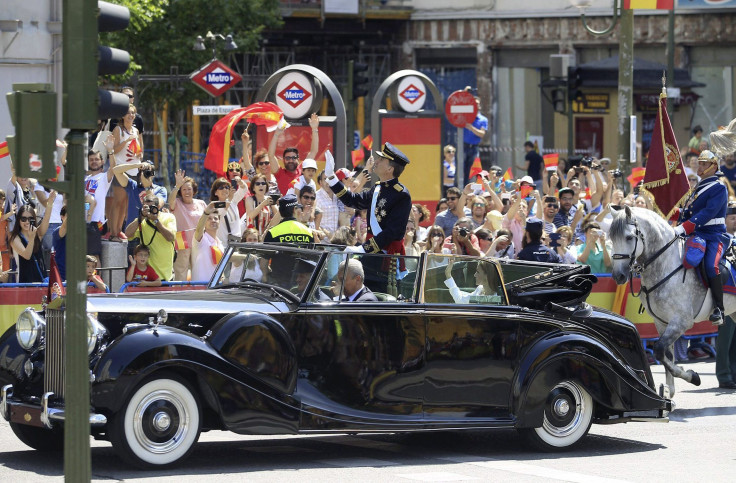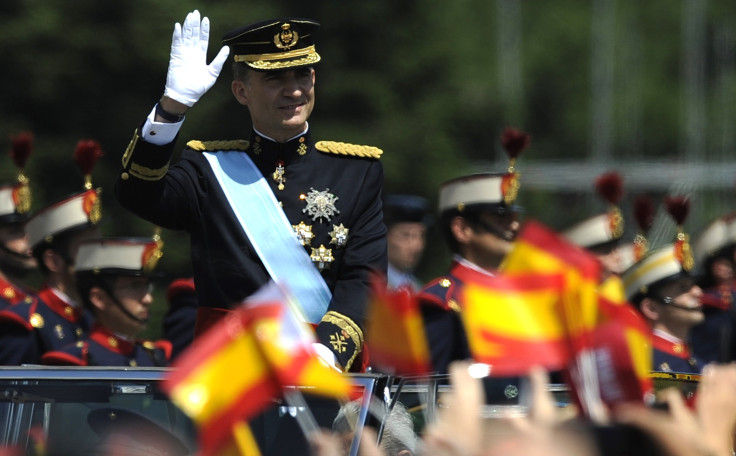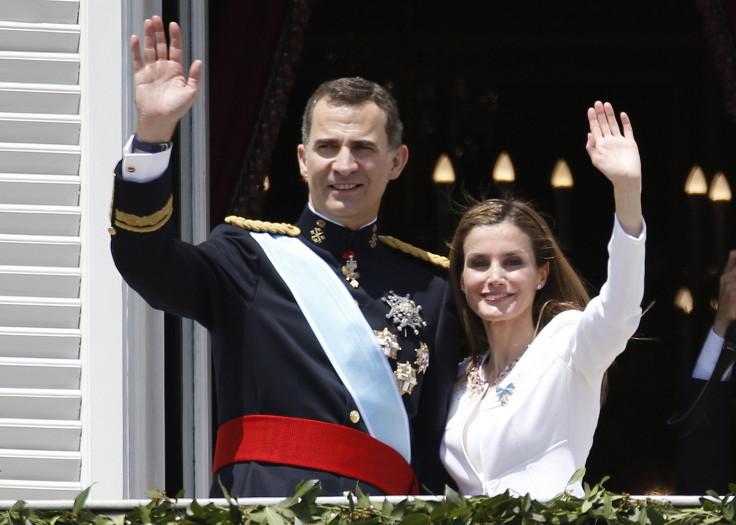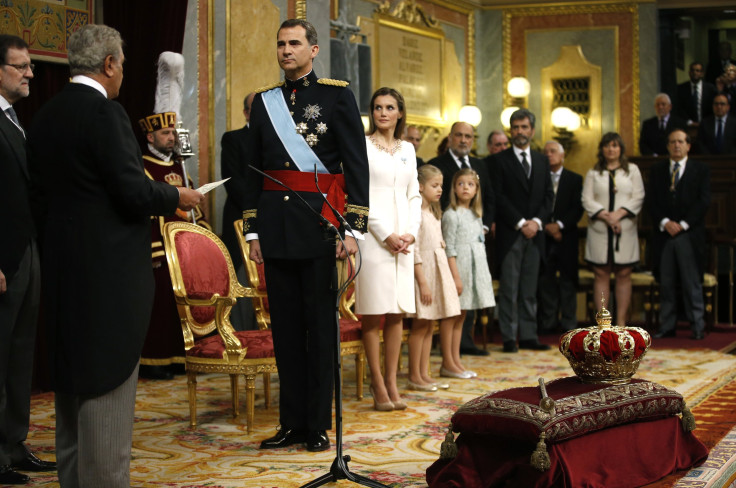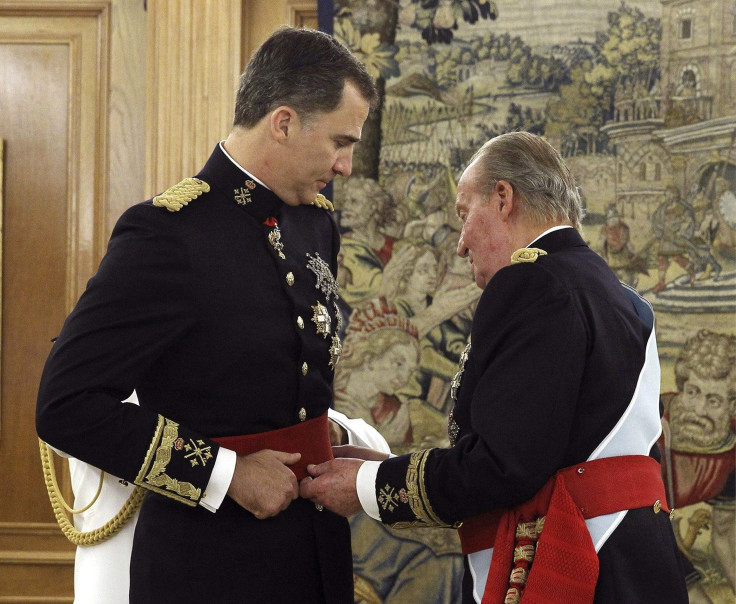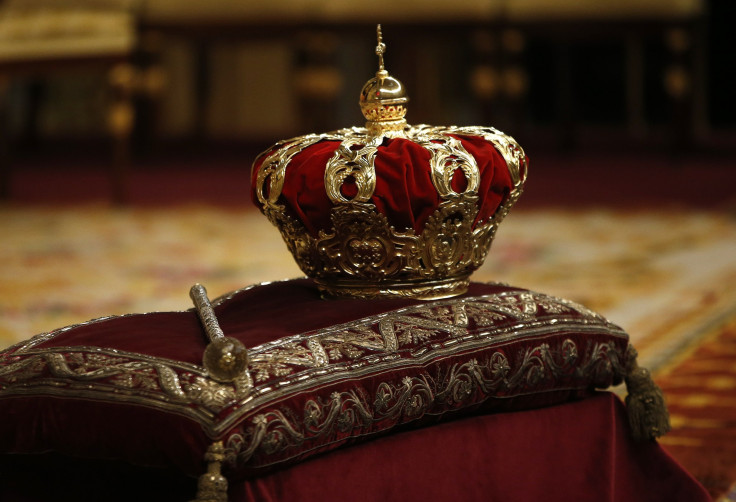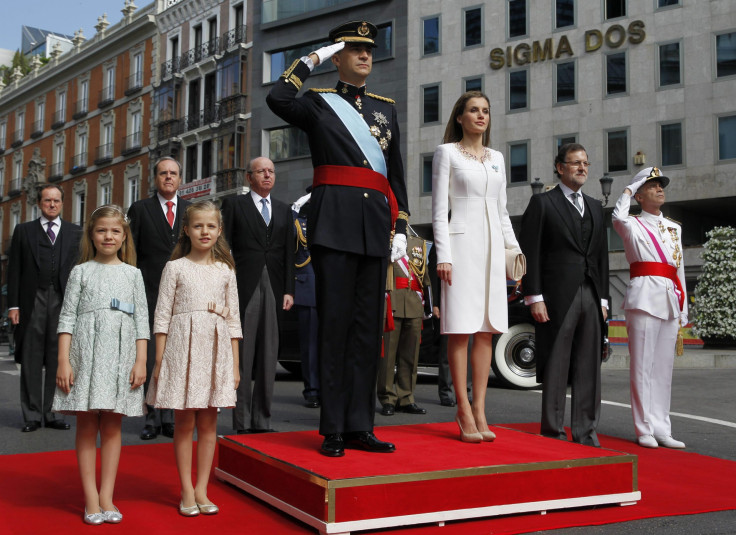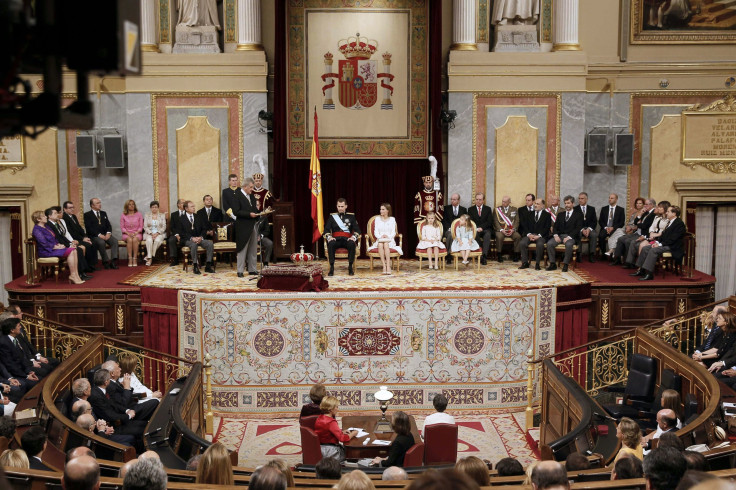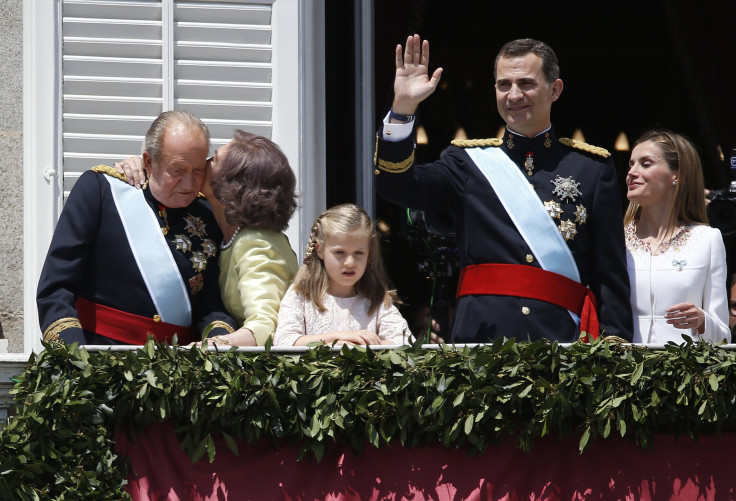 © Copyright IBTimes 2023. All rights reserved.