Knicks, Cavaliers, Heat Interested In Acquiring Clippers' Jamal Crawford: Report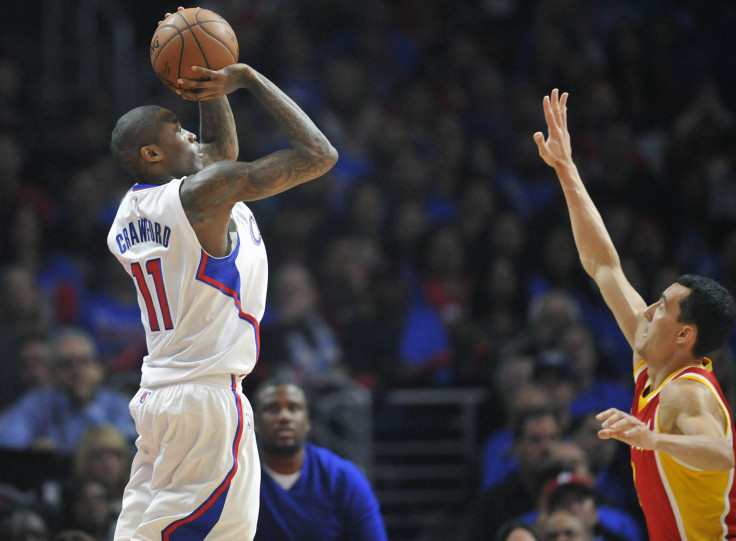 Combo guard Jamal Crawford of the Los Angeles Clippers is drawing interest from the New York Knicks, Miami Heat and Cleveland Cavaliers, according to a report.
The Clippers have been active in the 2015 offseason acquiring veteran forward Paul Pierce and guard Lance Stephenson via free agency and trade, respectively and could decide to move Crawford to clear the logjam at the wing positions.
Frank Isola of the New York Daily News reported the possible Crawford trade to New York adding that the Knicks have to do a three-way trade to make the deal possible considering the trade rules in the NBA.
Crawford, who is a former NBA Sixth Man of the Year awardee, is also being considered by the Heat and Cavaliers, Isola added in his report. Crawford, who signed a four-year $23.35 million contract with the Clippers in 2012, will be on the final year of his deal in Los Angeles earning $5.675 million for 2015-2016.
Crawford, who was the eighth overall pick by the Cavaliers in the 2000 NBA Draft, is a veteran shooting guard that has played for multiple NBA teams. He suited up for the Chicago Bulls (2000 to 2004) after getting traded on draft day, Knicks (2004 to 2008), Golden State Warriors (2008 to 2009), Atlanta Hawks (2009 to 2011), Portland Trail Blazers (2011 to 2012) and the Clippers.
The 15-year veteran averaged 15.8 points, 1.9 rebounds and 2.5 assists in 64 regular season games for the Clippers in 2015-2016 on a reserve role.
© Copyright IBTimes 2023. All rights reserved.