Michael Jordan Net Worth: Endorsements Paid NBA Legend More Than $500M Since 2000, Lawyer Says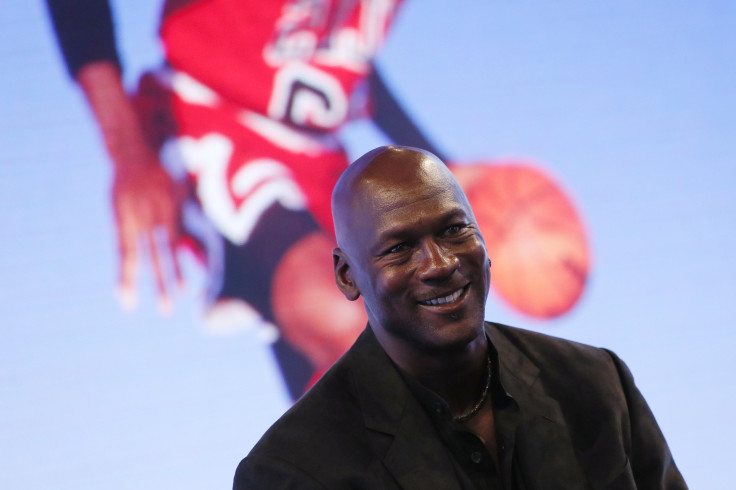 Basketball legend Michael Jordan earned more than $500 million in endorsement money alone from 2000 to 2012, one of his lawyers said Wednesday on the first day of Jordan's civil suit against a supermarket chain. By comparison, Jordan, now 52, earned a total of less than $100 million in salary during his 16 prolific seasons in the NBA.
Jurors will determine how much money Dominick's Finer Foods, a now-shuttered supermarket chain based in Illinois, should pay Jordan for its unauthorized use of his name and likeness on a 2009 advertisement for $2 off steak purchases. The offer, which also congratulated Jordan on his entry into the Pro Basketball Hall of Fame, was redeemed by customers just twice, the Associated Press reported.
During the trial's opening statements, Frederick Sperling, Jordan's lawyer, sought to establish the value of Jordan's name to the jury. Aside from his numerous on-court accomplishments, Sperling noted Jordan earned hundreds of millions of dollars in endorsements and sponsorships from 2000 to 2012. His earnings included $480 million from Nike, $18 million from Gatorade, $14 million from trading card company Upper Deck, $14 million from Hanes and $10.6 million from cologne brand XEL, ESPN's Darren Rovell reported.
"What's Mr. Jordan's most valuable asset? It's the use of his identity," Sperling said.
Michael Jordan Overview | PointAfter
Jordan made more than $100 million from uses of his likeness in 2014 alone. Sperling argued Dominick's would have had to pay Jordan about $10 million for an authorized ad. Jordan's team is not seeking that amount in full and instead asked the jury to levy a punishment that would protect Jordan's brand in the future.
Dominick's legal team argued that Jordan's deals with major sponsors weren't applicable to the dispute over the steak ad, and asked jurors to consider a penalty of less than $500,000 -- an amount in line with Jordan's transactions with smaller companies, the Chicago Tribune reported.
Aside from his massive endorsement revenue, Jordan owns a majority stake in the NBA's Charlotte Hornets. Earlier this year, Forbes estimated his net worth at $1 billion.
© Copyright IBTimes 2023. All rights reserved.