Kuwait ISIS Plots: Authorities Detain Suspected Militants, Foil Ramadan Attacks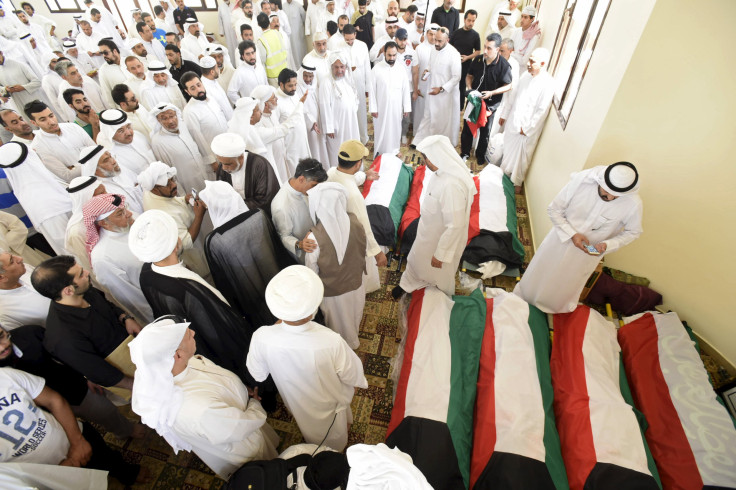 Three planned Islamic State group attacks in Kuwait have been foiled by authorities, state news agency KUNA said Monday. At least five suspected ISIS militants have also been detained during raids.
According to authorities, the planned attacks included a plot to blow up a Shiite mosque and a ministerial building during Ramadan or Eid Al-Fitr.
"Kuwait security agencies have carried out three pre-emptive operations in Kuwait and abroad that led to derailing a number of Islamic State plots targeting Kuwait and arresting several IS members," a statement from the interior ministry said, according to KUNA.
The statement also included pictures of a veiled, middle-aged woman and five young men. One of the men was reportedly a Kuwaiti national who had joined ISIS and had planned to bomb a mosque and an interior ministry building during Eid holidays.
The first ISIS-claimed attack in the Gulf country was in July 2015 when a Saudi suicide bomber blew himself up inside a Shiite mosque killing 27 people and injuring over 200.
Kuwait is part of a 34-nation alliance announced by Riyadh in December aimed at countering ISIS and al Qaeda in Iraq, Syria, Libya, Egypt and Afghanistan.
© Copyright IBTimes 2023. All rights reserved.