Kyle Kuzma Expected Los Angeles Lakers To Trade Him To Kings, Not Wizards
KEY POINTS
Kyle Kuzma thought he was going to the Sacramento Kings this offseason
The Los Angeles Lakers opted to trade him to the Washington Wizards in a deal for Russell Westbrook
Kuzma also claimed that Buddy Hield to Lakers was a "done" deal before the Wizards twist
Kyle Kuzma recently revealed that he was "shocked" when he was traded to the Washington Wizards instead of the Sacramento Kings.
Talking to fubo Sports, Kuzma said he thought that the rumored trade between the Kings and the Los Angeles Lakers that had Buddy Hield joining LeBron James and Anthony Davis was a done deal.
"That [expletive] was done," he said, referring to the Hield trade. "But then, like, out of nowhere, you know, [the trade] goes, 'you're going to Washington'. I was super hyped, obviously, because it was a better situation. Going to [Sacramento] would have been fun, I would have went crazy for sure, that's how I think."
Kuzma continued, "But to have an opportunity to play with [Bradley] Beal, someone that is trying to really be a winner in this league because he's a killer, man. Led the league in scoring multiple years already, [I think] he was second this year. It's just a perfect opportunity. There's a lot of guys that have chips on their shoulders, everyone's ready to prove something. That's when something can be special."
Kuzma served as the centerpiece in the trade that brought Russell Westbrook from the Wizards to the Lakers as they were in desperate need to fill the hole in their point guard spot.
Many thought that the Westbrook trade was not ideal as questions revolved around whether he was the point guard that they needed and onlookers preferred having Hield instead of the 32-year-old.
As for Kuzma, going to Washington can do wonders for his career since the spotlight will not be as bright as it was in Los Angeles.
Since James and Davis came together with the Lakers, Kuzma's development as a player was pushed to the side in favor of championships and his stats suffered.
In the past two seasons, Kuzma averaged 12.8 points, 5.3 rebounds, 1.6 assists and 0.5 blocks and steals per game in a sixth-man role.
Kuzma is expected to come off the bench again with the Wizards as they will look to further develop Rui Hachimura.
With the lack of the pressures of winning a championship, however, it would not be hard to see him, along with Kentavious Caldwell-Pope and Montrezl Harrell, become a key player for the Wizards as they gun for a potential postseason run this season.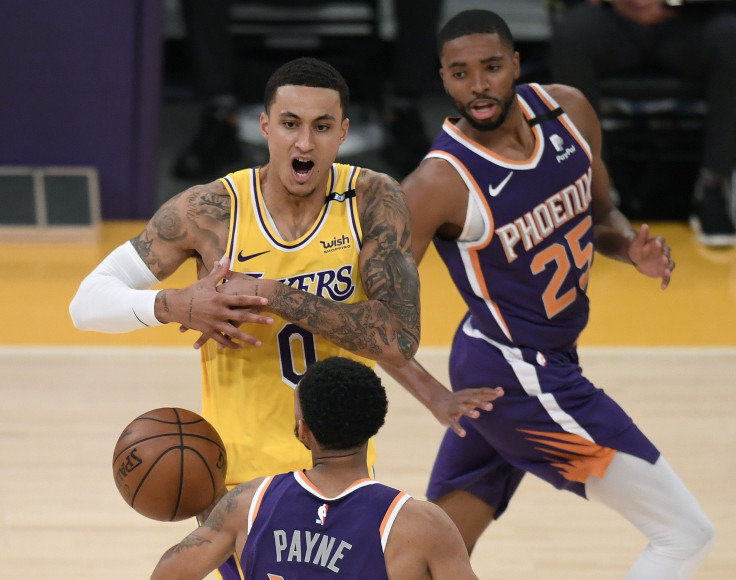 © Copyright IBTimes 2023. All rights reserved.