NBA 2K22 Brings Out New, Exciting Features For MyTEAM Players
KEY POINTS
NBA 2K22 released their latest updates for the MyTEAM feature
Players will now have more ways to enjoy their MyTEAM experience
MyTEAM players will also have new ways to customize their MyTEAMs with the addition of the Shoe Lab
A new edition of NBA 2K is coming to help fans of the league satiate their cravings for basketball action.
NBA 2K22's new gameplay mechanics were released a couple of days ago, and fans have been clamoring for more updates from the developers.
Bringing an emphasis to the new "Seasons" feature, NBA 2K made sure that the fan-favorite MyTEAM receives new updates that will keep players on the edge of their seats.
The card-collecting bonanza of MyTEAM replicates the real-life thrill of opening packs and collecting one's favorite players across generations.
NBA 2K22 gives players that exact same feel with the all-new MyTEAM Draft, a multiplayer mode where gamers get to select a full lineup of Player Cards, which includes the latest cards in MyTEAM.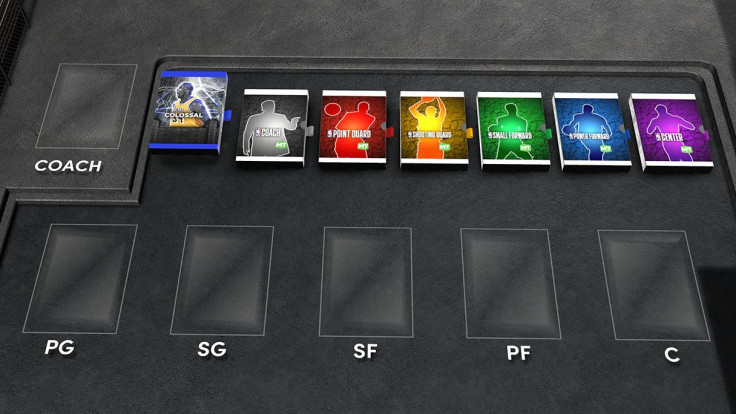 The three-on-three game mode of Triple Threat also receives an update in the form of Triple Threat: The 100.
Simply put, players are given 100 points at the start of each run in Triple Threat: The 100 and after every game, win or lose, the amount of points that the opponent scores is subtracted from the 100 points given.
This ensures that players play hard on defense, an emphasis point for this year, and everyone has a chance to hit those second tier of prizes every Ball Drop, despite losing.
Single Player MyTEAM Challenges are where players give their created rosters a run to see how they will stack up against other players and the developers have also made an update to the game mode.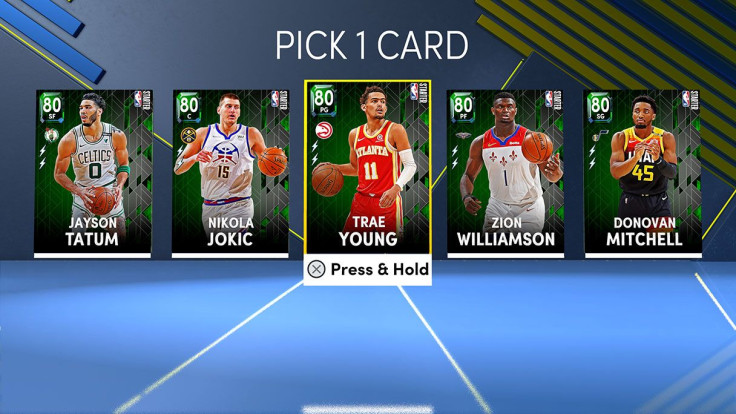 For NBA 2K22, Weekly and Moment Challenges have been replaced with Pick-Up and Skills Challenges.
Pick-Up Challenges are a new daily feature where players get to face off with a computer-generated lineup based on the player's current lineup.
For example, if the player has a team of 90-plus overalls, the AI will generate a team of around the same ratings, testing the players' ability to win games based on the overall strength of their team.
Skills Challenges are now composed of the Weekly and Monthly Challenges, including some new challenges that have never appeared in MyTEAM before.
In the new mode, players will get to repeat real-life feats like hitting nine threes with a single player or matching the Milwaukee Bucks' 29 threes as a team in a single game.
Winning the game is completely optional this time around, which was a sticking point for most players of MyTEAM Single Player last year.
NBA 2K22 will be holding two concurrent $250,000 MyTEAM Unlimited Tournaments--one for the current generation (Playstation 4/Xbox One) and one for the next generation (Playstation 5/Xbox X/S).
32 players from each console generation will be gunning for a first-place finish and bring home $200,000, while second-place finishers get $50,000 for being their console's top players.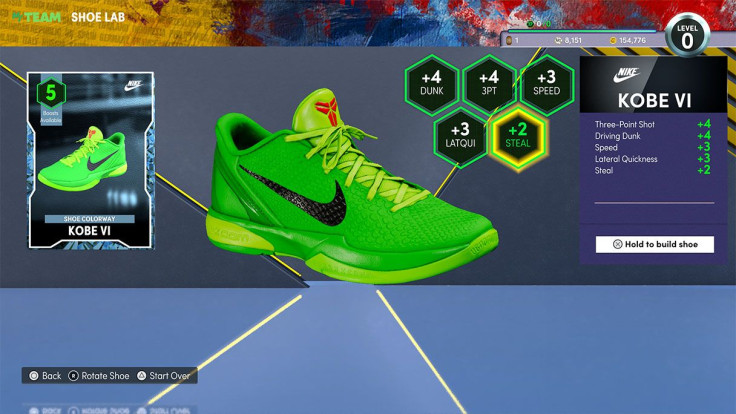 Other features can be seen on the latest Courtside Report, available now on the NBA 2K website, and on the MyTEAM Trailer released on YouTube.
NBA 2K22 is set to release on September 10 for Playstation 5 and 4, Xbox Series S|X and Xbox One, Nintendo Switch, and PC platforms.
© Copyright IBTimes 2022. All rights reserved.
FOLLOW MORE IBT NEWS ON THE BELOW CHANNELS