Kyrie Irving Admits 'Nothing Comes Close' To His Nets Debut This Season
KEY POINTS
Kyrie Irving impressed in his first game of the season for the Brooklyn Nets
Irving makes a shocking admission about his debut this season
Nets coach Steve Nash comments on the All-Star shooting guard's return
All the drama was put aside as Kyrie Irving delivers in his Brooklyn Nets debut this season.
The wait is over as the Nets' "Big Three" finally played its first full game together against the Indiana Pacers Wednesday, January 5.
Irving ended his NBA hiatus and returned to make his official debut for Brooklyn.
Despite getting off to a rusty start, having gone scoreless in the opening quarter, Irving managed to find his mojo back in the second quarter and scored his first bucket of the season with a pull-up jumper.
The seven-time All-Star finished the game with 22 points, four rebounds, three assists, and three steals to help the Nets storm back to a 129-121 victory over the Pacers.
Speaking after his debut, Irving boldly admitted that among the debuts he's had in the past, "nothing comes close" to the one he made this season.
"Just a lot of gratitude, just to be present tonight with everyone. Just go out there and have fun doing what we love to do," Irving told reporters, including Fanatics View post game.
"I've had a lot of debuts but nothing comes close to this one," he continued. "It just meant a little bit more just because at this stage taking off eight months or being out of the game for eight months and coming back in, there was so much uncertainty. How many minutes? What's the flow of the game going to be like? How are my teammates going to feel? What's the game flow going to be like?"
"You just don't have any idea so I went in with an open mindset and just ground myself, be present and do whatever it takes to win."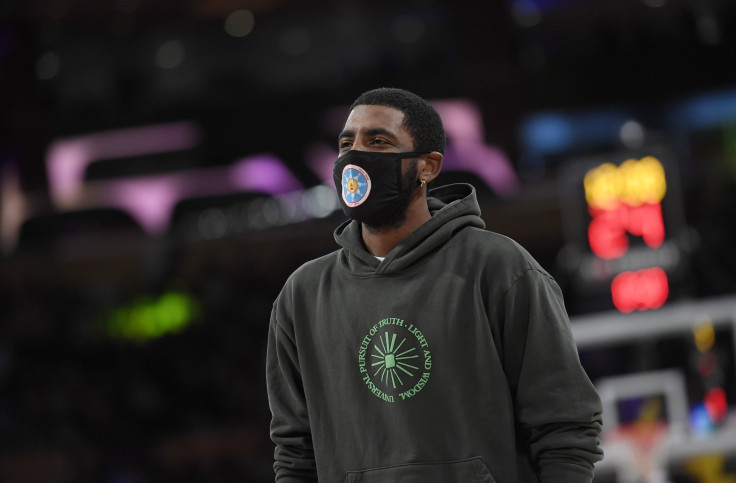 Heading into the game, Nets head coach Steve Nash already stated that he was planning to immediately hand Irving "extended minutes" in his debut.
Despite the 29-year-old's long layoff, Nash stayed true to his word and played Irving for 32 minutes.
In the end, the coach reckoned that it was all worth it.
"Good. He looks like himself," Nash said of Irving's return. "Not a big surprise watching him play in practice. He's so gifted, talented and you can see the rhythm was there but there's still an adaptation."
"We got to give him some space here as he transitions back to playing. Tonight, he was big," he added.
Irving is expected to continue where he left off when the Nets face the Milwaukee Bucks on Friday, January 7.
© Copyright IBTimes 2023. All rights reserved.