LA Clippers Owner Is 9th Richest Person In The World: What's His Net Worth?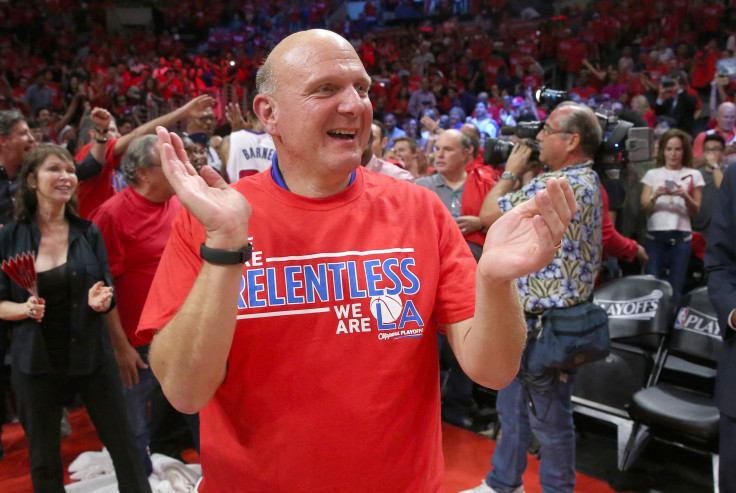 KEY POINTS
Steve Ballmer was 24 years old when he joined Microsoft
He earned $50,000 a year as business manager
Ballmer was Microsoft's CEO from 2000 to 2014
Steve Ballmer, the former chief executive officer of Microsoft, who is now the chairman of the Los Angeles Clippers, has a net worth of $92.6 billion, making him the ninth richest person in the world.
Take a look at how he built his fortune over the years.
When Ballmer was just 24 years old, he dropped out of the MBA program at Stanford to join Microsoft, which his Harvard classmate Bill Gates had just established.
When he started at Microsoft, he was just Gates' assistant, making around $50,000 a year. Initially, his job as business manager was to set up accounting and human resources for the company.
Over the years, Ballmer was promoted and given fancier job titles until 1998, when Gates asked him to become Microsoft President. Two years later, Gates passed the position of CEO to Ballmer.
Ballmer led Microsoft as CEO from 2000 to 2014. It was during his stint when Microsoft launched Xbox and acquired Skype.
Despite severing his ties to Microsoft in 2014, Ballmer held onto his 4% stake or 333 million shares in the company.
As per reports, Ballmer is Microsoft's largest individual stakeholder to date.
When Microsoft went public in 1986, Gates owned far more stock than Ballmer did. But over the years, Gates diversified his portfolios by selling most of his Microsoft stock. Ballmer has not.
When he stepped down as CEO, Balmer had a net worth of $22.5 billion. The centerpiece of his net worth was his 4% stake in Microsoft, according to Forbes.
In 2014, Ballmer bought the NBA's Los Angeles Clippers for $2 billion.
His recent investments extend far beyond basketball.
He and his wife Connie Snyder founded Ballmer Group, which supports efforts to improve economic mobility for children and families, the same year he bought the Clippers.
In March 2018, it was reported that Ballmer donated $1.9 billion to the Goldman Sachs Philanthropy Fund, a donor-advised fund. About $1.1 billion of Ballmer's gift was in the form of publicly traded shares.
That same year, Ballmer invested a reported $59 million in Social Solution, which makes software for nonprofits and government agencies.
In March 2020, Ballmer and his wife donated $1 million to the Los Angeles community in the wake of the COVID-19 pandemic. In the same month, the couple, through the Ballmer Group, pledged over $25 million to the fight against the pandemic.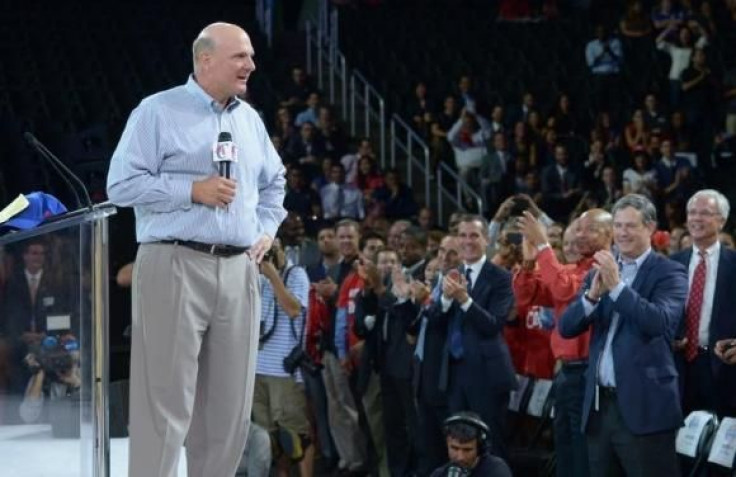 © Copyright IBTimes 2023. All rights reserved.
FOLLOW MORE IBT NEWS ON THE BELOW CHANNELS