Lakers Guard Shoots Down Report Claiming LeBron James Organized Private Workouts With Team
KEY POINTS
Danny Green shot down reports claiming the Lakers have held a series training at a private location
LeBron James allegedly organized the said workouts
Los Angeles remains under the stay-at-home policy
Los Angeles Lakers starting guard Danny Green shot down reports claiming the team has held private workouts while the NBA remains suspended due to COVID-19. Allegedly organized by LeBron James, Green debunked the rumor as he insisted the 35-year-old is isolating himself "as best as possible."
"There are a lot of stories out there, man. I think LeBron James is quarantining, social distancing himself, as best as possible like most people are," Green told The Herd on Tuesday.
"So there is no truth to that, that we're working out in groups right now. But we are, a good amount of us have been able to find some private gyms and get some weight-lifting equipment to our homes. Unfortunately, a lot of us in the NBA, not just veterans or young guys, but everyone, don't have access to a gym. We don't just have gyms connected to our house. We don't have weight rooms connected to our house."
The speculation surfaced apparently after James and several other NBA stars came up with a consensus plan to push for the resumption of the 2020 season. It is not unknown to many that the four-time MVP is on the opposition with the regards to the ultimate cancelation of the games, sparking talks that he and the Lakers may already be ahead of the preparations heading to their bid to seize the title this year.
Shams Charania of The Athletic and Stadium triggered the fuzz on Friday as he reported that James has run a couple of sessions with some of his teammates inside a private location where strict precautions were observed.
"James has held private workouts with one to two teammates at a time at a closed-off, private location, on-court, I'm told," Charania said. "All the safety measures have been taken, I'm told, in these private workouts. Everyone involved has been tested, everyone involved has practiced social distancing. Everyone involved has taken the necessary steps to make sure that they're following all the guidelines."
With the stay-at-home policy still imposed in Los Angeles, the Lakers innovating of ways to keep themselves in shape seems rational according to some spectators, especially with the NBA closing in on formally announcing its resumption.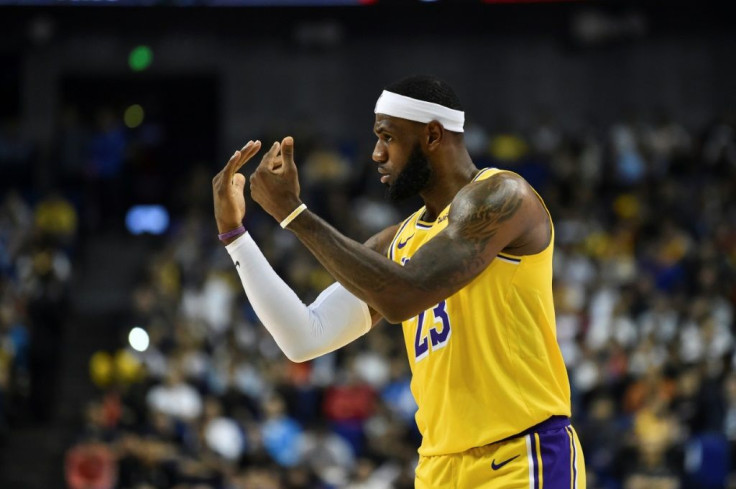 © Copyright IBTimes 2023. All rights reserved.