Lakers' Negotiations To Aid Max Free Agent Signing Stalls, Russell, Irving Unassailable
The Los Angeles Lakers were hoping to make a big splash in the free agency market this summer and sign one of the top unrestricted free agents entering the market. But the purple and gold's blockbuster trade deal for Anthony Davis has left them with shortage of max salary cap space going into the offseason and puts them in danger of missing out on their primary targets.
At the moment, the Lakers possess $23.7 million in max salary cap space which will be well short of D'Angelo Russell's max this summer which starts at $27 million. The likes of Kevin Durant, Kyrie Irving, Kawhi Leonard and Jimmy Butler are unassailable as their max contracts start at $32.5 million.
It will be a big blow for the Los Angeles franchise if they do not land a third star this summer. However, the Lakers do have a way of increasing their cap space to the previously held $32 million but they need more than one factor to go their way.
First, they need Davis, who will officially arrive from the New Orleans Pelicans after July 6, to drop his trade bonus, which stands at $4 million. Over that, the Lakers will need to find a way to drop the contracts of Moritz Wagner, Isaac Bonga and Jemerrio Jones but at the moment Sports Illustrated's Chris Mannix reports that they have had no luck in the negotiations with other teams.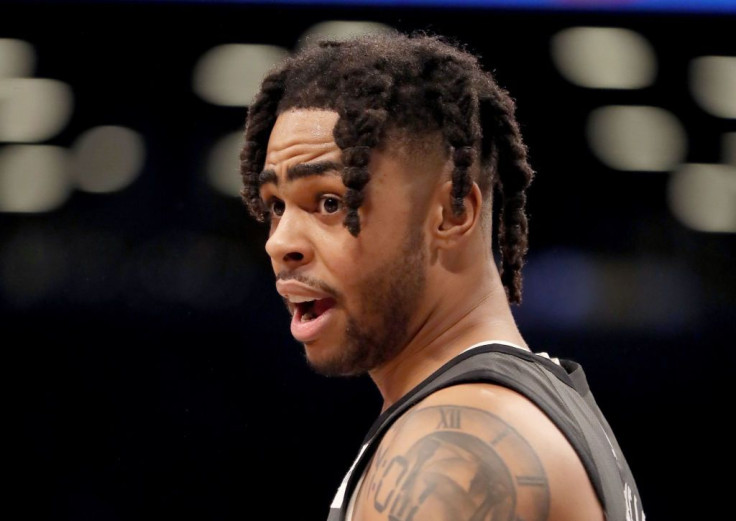 If they manage to convince the former Pelicans power forward to drop his trade bonus, they will be eligible to sign Brooklyn Nets guard Russell, who will be a restricted free agent. However, they will have the entire free agency market at their disposal if the Lakers manage to achieve both the targets and reinstate their $32 million in max salary cap space.
"The Lakers have shopped the spare parts they have remaining, per league sources, but with a limited ability to sweeten a deal with draft picks, talks have gone nowhere. That leaves the Lakers well short of a max salary slot (goodbye, Kemba Walker, Kyrie Irving) and in a tough position to nab multiple high–level players, especially in a market where Terrence Ross could command $15 million or more per year," Mannix said, as quoted on Silver Screen and Roll.
As reported previously, the Lakers were in talks with the Atlanta Hawks about acquiring Wagner, Bonga and Jones' contracts, but with very little to offer in terms of draft picks, they are finding it hard to convince potential recruiters to absorb the trio's salaries.
© Copyright IBTimes 2023. All rights reserved.