Lakers News: LaVar Ball Follows Up Blame Game, Shares Why Son Never Shined
KEY POINTS
LaVar Ball blames the Lakers coaching staff for failing to unleash Lonzo's talent
Ball comments on the Lakers after lambasting Detroit Pistons for waving LiAngelo
Ball's infamous tirades are likely to continue
Once LaVar Ball gets started, there is no stopping him from speaking his mind.
Not long after taking a shot at the Detroit Pistons for waiving his middle son LiAngelo, the 53-year-old has shifted his attention to the Los Angeles Lakers.
Most will recall that Lonzo suited up for the Lakers from 2017 to 2019. The 23-year-old had an up and down ride in Los Angeles and eventually got traded to the New Orleans Pelicans.
He was part of the Anthony Davis package that also included Brandon Ingram and Josh Hart, multiple picks, and cash.
But as far as LaVar is concerned, the Lonzo trade is not because of LeBron James. Rather, he took a swipe at the coaching staff handling the team at that time.
LaVar did not directly mention it, but he seems to be referring to Luke Walton, who is now calling shots for the Sacramento Kings.
"LeBron didn't do nothing. It was just the coaching over there," he said via the Bleacher Report. "Coaches didn't know how to play LeBron and Lonzo together... You saw they brought in one new guy and they won a championship... It was that simple."
LaVar has every right to voice his opinion, but he may have overlooked the fact that his son appears to be comfortable playing with the Pelicans.
Lonzo played in 63 games for the Pelicans last season, averaging 11.8 points, 7.0 assists, and 6.1 rebounds in 32.1 minutes of actions. These are improved numbers compared to the two seasons he suited up for the Lakers via Basketball-Reference.
The trade did deprive Lonzoa chance to win an NBA title. The Lakers clinched their 17th title last season and are favored to make it back-to-back after a busy and productive offseason.
It won't be surprising if he ends up throwing a rant tied to LaMelo soon. His youngest son was recently drafted by the Charlotte Hornets.
It remains to be seen if this would be good or bad, meaning the Hornets also took this into consideration when they made LaMelo the third pick of the 2020 NBA Draft.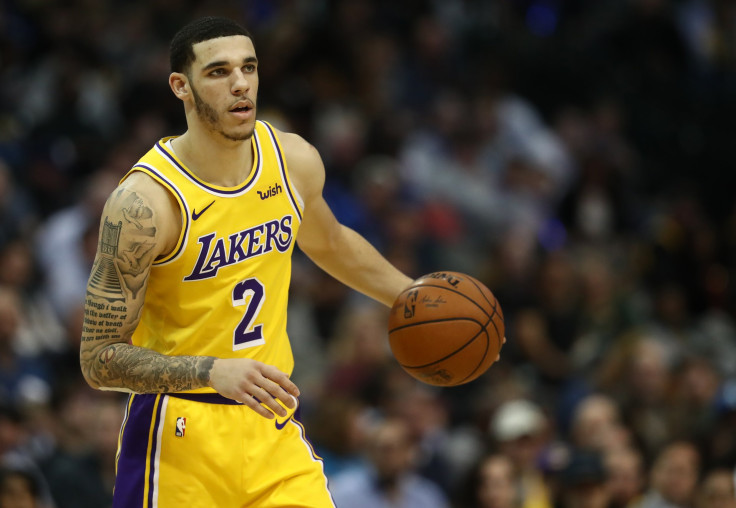 © Copyright IBTimes 2023. All rights reserved.