Lakers Reportedly Wanted Jason Kidd To Be Head Coach, Assistant Could Eventually Replace Frank Vogel
The Los Angeles Lakers will reportedly hire Frank Vogel to be their next head coach. Vogel wasn't even among the organization's top two choices to replace Luke Walton, and his stint in L.A. might not last for very long.
Jason Kidd is seemingly in line to eventually replace Vogel. The former star point guard interviewed for the head coaching position and is set to become one of Vogel's assistant coaches. Multiple reports indicate that the Lakers' top decision-makers actually wanted to hire Kidd for the position instead of Vogel.
Both ESPN's Stephen A. Smith and Ramona Shelburne have reported that Kidd's history of domestic violence issues played a large role in him only being named an assistant. Kidd's perceived failures with the Milwaukee Bucks, who are in the Eastern Conference Finals after never winning a playoff series in 3.5 seasons under Kidd, also made his potential hiring a tough sell.
According to ESPN's Adrian Wojnarowski, Vogel has agreed to a three-year contract with the Lakers. Smith believes Kidd will replace Vogel within two seasons.
Vogel had plenty of success as the Indiana Pacers' head coach from 2011-2016. He led Indiana to the playoffs four times and was twice eliminated by LeBron James and the Miami Heat in the Eastern Conference Finals. He missed the playoffs in both of his seasons as the Orlando Magic's head coach from 2016-2018, never winning more than 29 games in a year.
A week ago, Tyronn Lue seemed all but certain to become the next Lakers' head coach. That changed when the organization only offered him a three-year deal instead of a five-year contract.
Monty Williams was the Lakers' first choice before they offered Lue the job. The Philadelphia 76ers' assistant picked the Phoenix Suns' head coaching vacancy over Los Angeles.
Vogel will try to lead the Lakers back to the playoffs for the first time since 2013. James missed the playoffs for the first time in 14 years in his first season with Los Angeles.
The Lakers have a 2.0 percent chance of winning Tuesday's draft lottery. They'll have the ability to sign a max free agent this summer, though they aren't considered the favorites to sign any of the top available stars.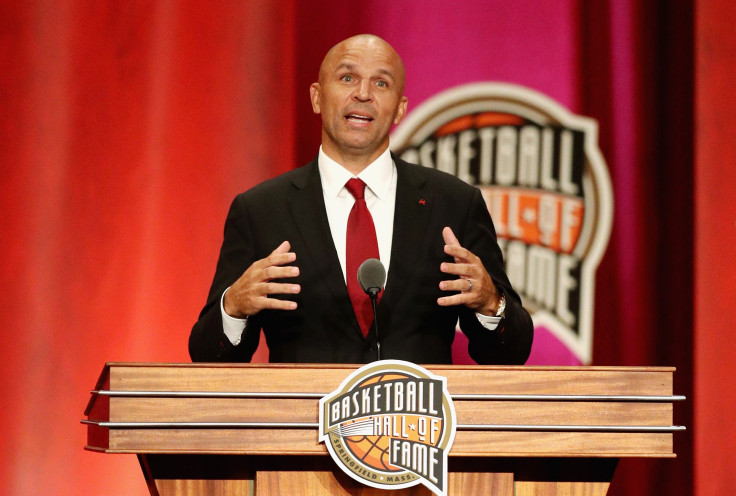 © Copyright IBTimes 2023. All rights reserved.