Lakers Sign Tyson Chandler, LeBron James Delighted, Welcomes Veteran Center
The Los Angeles Lakers have added yet another NBA veteran to their roster after they confirmed the signing of Tyson Chandler after he cleared the waivers.
The Phoenix Suns bought out the final-year of his four-year deal and the center even reportedly gave back $2 million in order to facilitate the deal.
The Lakers were quick to act and realized that they were being outdone by a lack of height in their team. Chandler is likely to be used as back up for starting center JaVale McGee with both the players possessing similar styles of game that involves over-the-rim scoring rebounding and defense.
Chandler was delighted to return to Los Angeles. He admitted they were the team he grew up watching and revealed that he was always in awe of the legendary purple and gold uniforms the Lakers wear.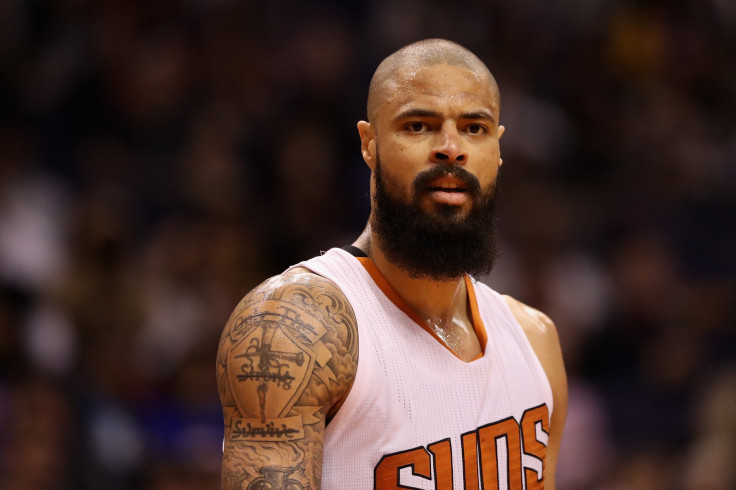 "I honestly can't tell you how excited I am to be back home," Chandler said after signing for the Lakers, according to Lakers Nation. "To get an opportunity to play in front of my family, friends, everyone who supported me throughout the years. And get a chance to get back to the city but also be a part of turning this thing around."
"It couldn't happen at a better time for me. … I grew up watching Shaq and Kobe, coming to the games and always was in awe of the purple and gold," he added.
The center also revealed that he already knows plenty about the team and their style of play as he has watched a few of the younger players coming up through the ranks. He will also link up with LeBron James with whom has already played a couple of times during their time together with the United States basketball team.
"I've been watching a lot of these guys come along. Watched Lonzo since he was in college. Watched Kuz, he played with my brother. I see the spark and fight in them. Helping them, teaching them what it takes to be champs and what it's going to take to bring another banner here," he added.
"I'm looking forward to it," Chandler said about linking up with James. "We played together a couple times on Team USA. I've always admired his game, but not only just his game but leadership and what he means to the game. To be able to lace it up with him, I'm going to take his lead and give him what I got."
The three-time NBA champion, who is the leader of the Lakers team, was also delighted that the team were signing Chandler and believes it will benefit them to add depth to their "frontcourt".
"I love the fact that we're going to get another veteran," James said ahead of Chandler's arrival, as quoted by the Express.
"A guy who plays hard, and a guy who's very smart, and another champion to add to the champions that we have. That adds depth in our frontcourt, which we've had trouble with at times," the 14-time All-Star added.
© Copyright IBTimes 2023. All rights reserved.