Lakers Trade Rumors: Potential Russell Westbrook Deal Reaches Impasse
One possible avenue for the Los Angeles Lakers to get off of Russell Westbrook's contract is reportedly no longer available. A trade that would've sent the point guard to the Indiana Pacers is dead, for now, according to The Athletic.
The framework of the trade involved Westbrook and a first-round draft pick going to the Pacers. In return, the Lakers would've received center Myles Turner and sharpshooter Buddy Hield.
Indiana wants an additional first-round pick that Los Angeles is unwilling to trade, The Athletic reports, ending the chances of a deal happening soon.
The Lakers nearly traded for Hield last season. The veteran is a 39.8% career three-point shooter.
Myles Turner is in the final year of his contract. Turner averaged 12.9 points, 7.1 rebounds and 2.8 blocks a season ago.
There have been rumors of the Lakers trying to trade Westbrook for months. The veteran is one of the NBA's highest-paid players with a $47 million salary in the final year of his contract.
Westbrook was the lone mainstay in the Lakers' starting lineup last season. He averaged 18.5 points, 7.4 rebounds and 7.1 assists per game as Los Angeles missed the postseason and failed to even qualify for the play-in tournament.
As a ball-dominant guard, Westbrook was an awkward fit on the court alongside LeBron James and Anthony Davis.
Westbrook hasn't requested a trade, but there are signs that the veteran would prefer to play elsewhere in the 2022-2023 NBA season. Westbrook recently parted ways with Thad Foucher, his agent of 14 years. In a statement, Foucher acknowledged the trade rumors and seemed to suggest that Westbrook wasn't happy with the idea of returning to Los Angeles for a second season.
The Lakers and Brooklyn Nets have discussed the possibility of swapping Westbrook and Kyrie Irving. The Nets would also want at least one first-round pick in a deal and the ability to unload unwanted salary onto Los Angeles' roster. As long as Kevin Durant remains in Brooklyn, Irving is unlikely to be traded to the Lakers.
Westbrook has played on four different teams in the last four seasons.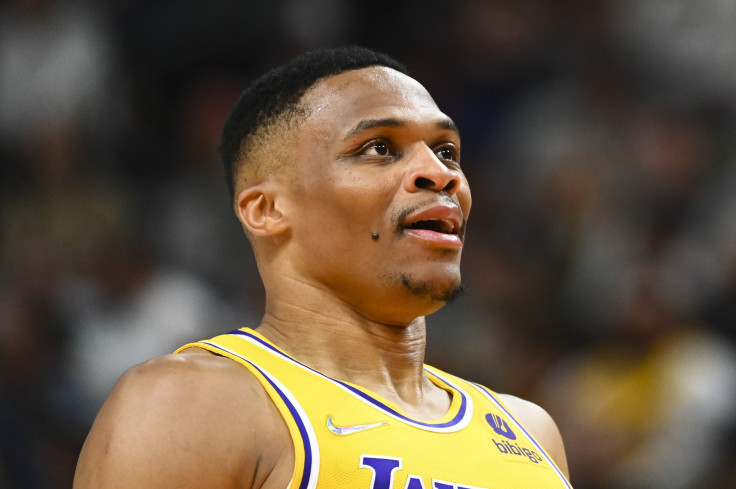 © Copyright IBTimes 2023. All rights reserved.