Lakers Will Likely Face Grizzlies In Playoffs If 2020 NBA Season Returns After Coronavirus Outbreak
Nobody knows when or if the NBA season will resume because of the coronavirus pandemic. The league suspended play indefinitely on March 11 when Utah Jazz center Rudy Gobert tested positive for COVID-19. NBA commissioner Adam Silver initially said games wouldn't be played for a minimum of 30 days, but owners and executives are reportedly prepared for the hiatus to last until mid-June at the earliest.
More than 20% of the regular season has yet to be played. It's hard to imagine a world in which every team plays a complete 82-game schedule. If the league hopes to crown a 2020 NBA champion, it might be forced to only play a few more regular-season games. Going right into the playoffs could be another option.
The Los Angeles Lakers sit atop the Western Conference with a 49-14 record. They have a six-game lead in the loss column over the No.2 seed Los Angeles Clippers. It's a virtual guarantee that the Lakers will have home-court advantage until the NBA Finals if the season resumes at some point.
The Memphis Grizzlies will almost certainly be the Lakers' first-round opponent if the season comes back. Memphis is the No.8 seed in the conference. The Grizzlies have a 3.5-game lead over the No.9 seed Portland Trail Blazers, the No.10 seed New Orleans Pelicans and the No.11 seed Sacramento Kings.
Ja Morant is on his way toward winning the 2020 Rookie of the Year award. The point guard leads the Grizzlies with 17.6 points and 6.9 assists per game.
LeBron James will likely finish second in the NBA MVP voting behind Giannis Antetokounmpo. James is averaging 25.7 points and 7.9 rebounds per game. He leads all players with 10.6 assists per game.
Eight NBA teams are known to have tested their players for the coronavirus. Jazz guard Donovan Mitchell, Brooklyn Nets star Kevin Durant and Boston Celtics guard Marcus Smart are among 10 players that have tested positive.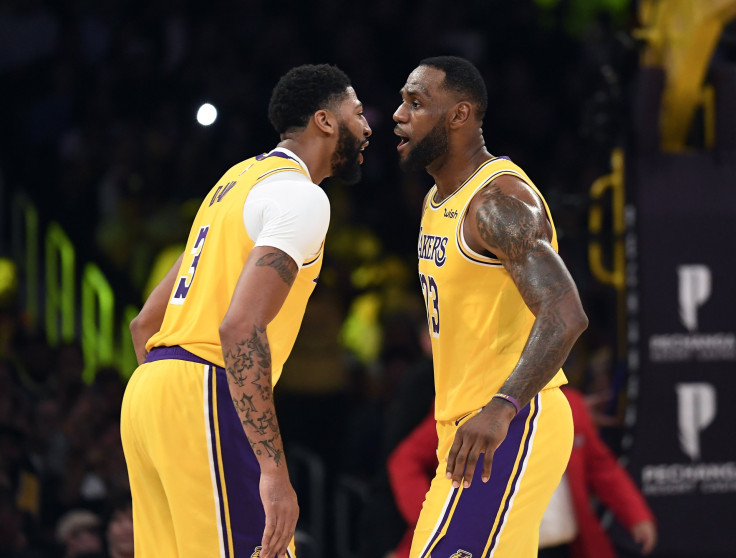 © Copyright IBTimes 2023. All rights reserved.