Lantern Festival 2016 Dates, Facts, Traditions And Food: How To Mark End Of Chinese New Year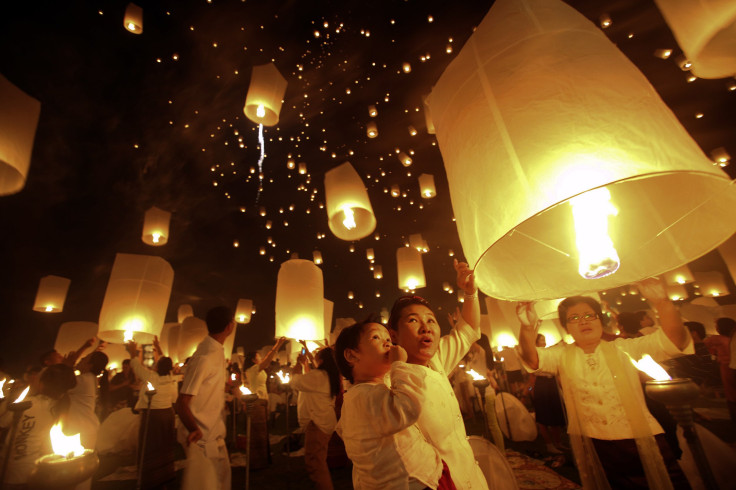 China's annual Lantern Festival is an epic celebration, and this year's festival falls on Monday, officially marking the end of the of the Chinese New Year period. The Lantern Festival is celebrated on the 15th day of the first Chinese lunar month, and is commemorated with a variety of folk customs. It occurs on the first full moon of the Chinese calendar, and represents the return of spring and symbolizes the reunion of family.
The Lantern Festival has roots dating back 2,000 years ago, at the beginning of the Eastern Han Dynasty. The emperor was an advocate for Buddhism, and after learning that some monks lit lanterns in temples to show respect to Buddha on the 15th day of the first lunar month, he ordered for others to do the same. Many people now celebrate the festival by lighting either floating, fixed, held or flying lanterns, setting off fireworks, guessing riddles written on lanterns, enjoying lion and dragon dances and walking on stilts.
However, the lighting of the lanterns is the centerpiece of the festival. During the festival, lanterns of different shapes and sizes—featuring designs of globes, fish, dragons and goats--can be seen displayed on the street, in each house and in stores. Lighting the lanterns symbolizes the illumination of the future and giving birth.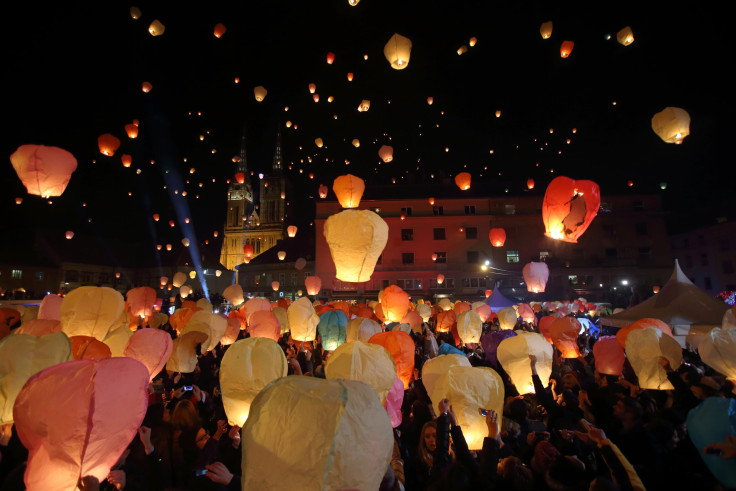 Of course, no celebration would be complete without food. Traditionally, yuanxiao is eaten during the Lantern Festival. Yuanxiao is a dumpling ball made of sticky rice flour and stuffed with different fillings. The way yuanxiao is made differs by region, and the treat can be boiled, fried or steamed. Since the dumpling is round, it holds the meaning of reunion, harmony and happiness.
For those visiting China, the Lantern Festival is a spectacle to behold. The biggest Lantern Festival celebrations that tourists, and locals, can enjoy include the Qinhuai International Lantern Festival at the Confucius Temple in the Qinhuai Scenic Zone in Nanjing, the Beijing Yanqing Lantern Festival Flower Exhibition in Yanqing County, Beijing, the Xiamen Lantern Festival at Yuanboyuan Garden in Xiamen City and the Shanghai Datuan Peach Garden Lantern Festival in the Pudong New District, Shanghai.
© Copyright IBTimes 2023. All rights reserved.