At Least 10 Dead, 57 Injured In Pakistan Bus Blast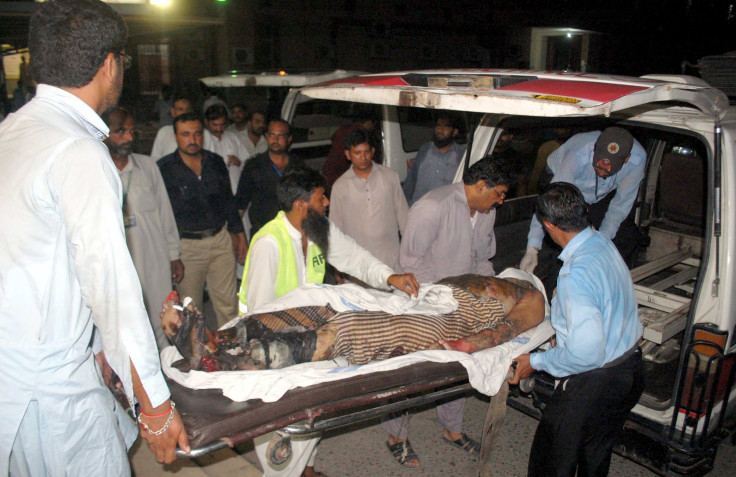 At least 10 people were killed and 57 injured Sunday night in a bomb explosion outside of a bus terminal in the Pakistani city of Multan, officials said. According to Multan police official Azhar Akram, the explosion was the result of a collision between a rickshaw and a motorcycle that had a bomb attached to it.
"It seems that the bomb was fitted in the motorcycle," Akram told Pakistani newspaper Dawn.
An investigation is underway to determine the exact nature of the explosion, thought one official said it's possible the bomb was remote-controlled. Another said it could have been a suicide bombing. Ball bearings have been recovered at the explosion site. No group has claimed responsibility yet for the attack.
In addition to the death toll, two shops, five rickshaws, a car and two motorbikes also were destroyed in the blast. The injured were being treated at nearby Nishar Hospital Multan, where several victims were in critical condition.
Shortly after the attack, Pakistani Prime Minister Nawaz Sharif expressed his condolences.
Multan, which is located in the heart of Pakistan's Punjab province, also is near numerous religious seminaries, some of which have been linked to local al Qaeda militant groups.
© Copyright IBTimes 2023. All rights reserved.