At Least 20 Killed In Second Day Of Somaliland Clashes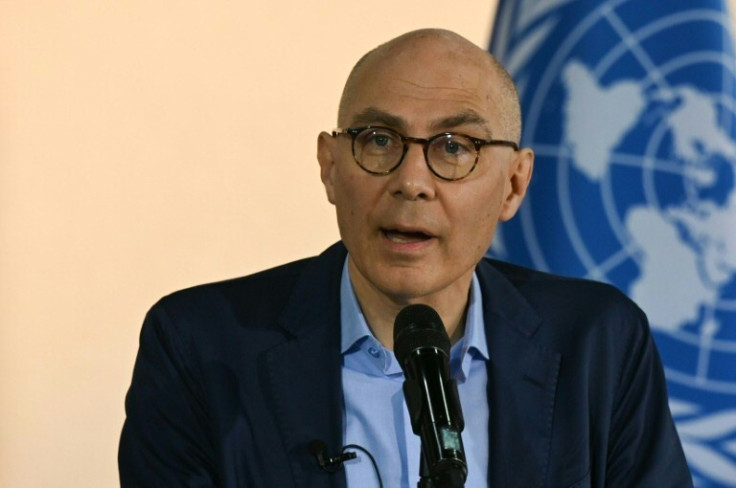 Heavy fighting in Somalia's breakaway region of Somaliland continued into a second day on Tuesday, leaving at least 20 people dead as the UN urged a probe into the clashes.
The violence broke out on Monday between government forces and armed militias in the contested town of Las Anod in the self-declared republic.
The town is claimed by both Puntland, a northern state in Somalia, and Somaliland, which broke away from the rest of the country in 1991 but has not been recognised internationally.
"The fighting has intensified this morning," Mohamed Osman, a local clan militia leader, told AFP by phone.
Troops belonging to Somaliland's army were "trying to enter the town", he said.
The violence erupted hours after elders from the Sool region, where Las Anod is located, issued a statement pledging support for "the unity and integrity of the Somali Federal Republic" and urging Somaliland authorities to withdraw their forces from the area.
The UN said Tuesday that at least 20 people had died in the clashes and called for an investigation.
"At least 20 people have been killed, and an estimated 119 others injured in Las Anod -- among them children -- in fighting between the security forces and members of a local clan," UN High Commissioner for Human Rights Volker Turk said in a statement.
"I am concerned by reports that the clashes are continuing today with additional claims of new casualties," he said.
Osman said the toll stood at 22, most of them civilians. Abdirahman Sugulle, a traditional elder in the town, also gave the same figure.
Somalia's President Hassan Sheikh Mohamud described the violence as "unfortunate" and called on all parties to lay down their weapons and hold negotiations.
"Resolution will never be attained with guns," he said.
Angry demonstrations broke out in the disputed border town last month, with opposition parties and rights groups accusing government forces of shooting dead several protesters.
Turk called on authorities to conduct a "credible and impartial investigation" into the latest round of fighting.
"These potentially unlawful killings come just a month after at least 20,000 people were displaced by clashes in Las Anod, and could contribute to further displacement, compounding the already fragile humanitarian situation in the region," he said.
Control of Las Anod, located along a key trade corridor, has changed hands several times in recent decades.
A former British protectorate, Somaliland prints its own currency, issues its own passports and elects its own government, but its quest for statehood has gone unrecognised, leaving it poor and isolated.
The region has been relatively stable in comparison to Somalia, but recent months have seen a surge in political unease and violent demonstrations.
In October, a decision by the council of elders to extend the president's term after elections were delayed, prompted an opposition outcry, while demonstrators were killed in anti-government protests in August.
© Copyright AFP 2023. All rights reserved.