Lebanese President Says Bomb Or Negligence The Focus Of Beirut Investigation
Lebanese President Michel Aoun said two possible causes are being investigated for igniting the explosions Tuesday that rocked the port of Beirut.
Speaking to the press on Friday, Aoun said that the blasts, which originated at a warehouse storing ammonium nitrate, could have been the result of negligence or "external intervention" by some sort of explosive.
Aoun said that he has requested satellite imagery from the French government to check for any planes that might have dropped a bomb or any missile that might have been fired at Beirut near the time of the explosions.
The blasts are currently believed to have originated from a stockpile of around 2,750 tons of ammonium nitrate that had been impounded from a Moldovan ship in 2013 and stored improperly. The material is commonly used as a high-nitrogen fertilizer in agriculture, but it is known to be highly flammable and potentially explosive.
A fire that started near the warehouse was said to have spread to the material and caused the explosions, but the cause of this fire is also unknown.
At the same press briefing, Aoun said that he had received information about the materials on July 20 and ordered military and security officials to "do what was necessary," Reuters reported. He did not elaborate on what that statement meant.
Aoun also turned down the possibility of receiving international aid in the investigation so as not to muddy the potential findings. He also said that the investigation is currently focused on 20 individuals.
Lebanon had already been dealing with a harsh economic climate amid the coronavirus pandemic before the explosions rocked its capital city. The blasts wiped out the city's only port – a vital component of the Lebanese economy – and left an estimated 300,000 residents homeless.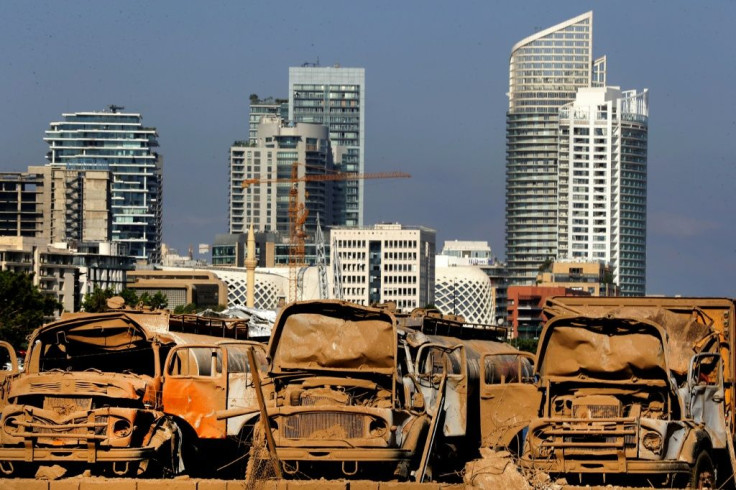 © Copyright IBTimes 2023. All rights reserved.