LeBron James Has Brought Back Aura For Lakers, Van Gundy Says
LeBron James has brought back the aura of the Los Angeles Lakers, according to former New York Knicks head coach Jeff Van Gundy. James signed with the Lakers on a four-year, $154 million deal earlier this summer, and was tasked with bringing the glory years back to the Staples Center.
The Lakers had last won a championship in 2010 when Kobe Bryant was still playing, and have not made the playoffs since 2013. In fact, the 16-time champions hadn't even been above .500 in the regular season since 2016.
Some of that has changed with James now in the team as after a poor 2-5 start to the season, the Lakers are now 18-13 and currently lie in fourth in the Western Conference, with many likely to be surprised if they didn't make the playoffs from here.
The 33-year-old's 28.0 points, 7.9 rebounds and 7.0 assists over 31 games this season has contributed to that, but he has also made his younger teammates better. But other than his talent, Van Gundy believes James has brought back the old aura of the Lakers.
"He has brought back this aura that surrounds the Lakers," Van Gundy told the New York Post. "He has brought out this youthful enthusiasm from his teammates, as the franchise has floundered for a while."
"The pieces around him are different, but it doesn't matter because he's the fulcrum, the anchor, he makes it all work," he added.
While the Lakers don't have the aura of the Kobe Bryant or Shaquille O'Neal days yet, they are certainly a much bigger threat than they were in recent years. In addition, the presence of James has added an overall level of interest in the team, no matter who they're playing.
Things won't always go smoothly though, especially with a James-centered side. When the Lakers had a poor start, there was pressure on head coach Luke Walton with many predicting that James would grow frustrated and call for him to get fired.
It was reported earlier this season that Walton was even chastised by president of basketball operations Magic Johnson for their slow start. When asked if a lack of patience among other things comes with the territory of having the best player in the league, Van Gundy gave his viewpoint.
"The criticism that was leaked, that management wanted to be known, was unjust," he explained. "It always amazes me how teams preach patience but then show an absolute disregard for patience. They put it on a scapegoat, which in this case was Luke Walton and next time it'll be somebody else."
"… Luke knows he has no control over management's reaction, but what he puts out there on a consistent basis is a real good team that winning is new to. He seems to have a great handle on his personnel and how he wants to use the different members of the team."
The Lakers are currently on a two-game losing run but will look to get back to winning ways when they host the New Orleans Pelicans on Friday.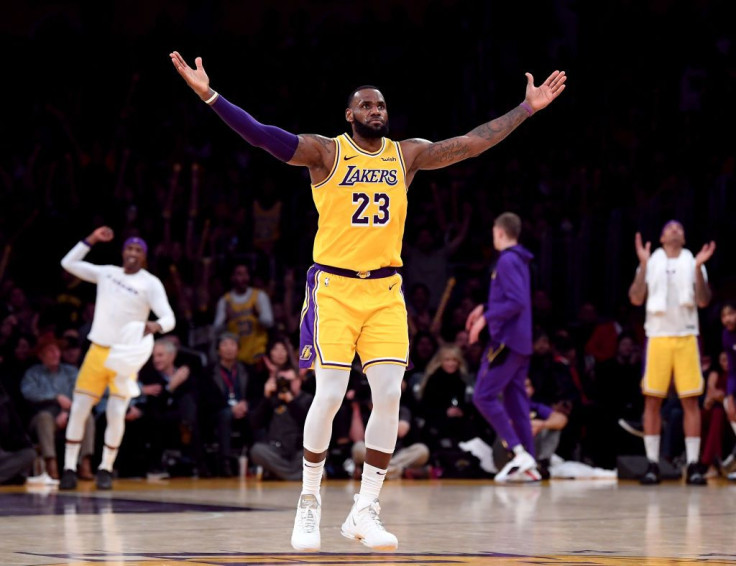 © Copyright IBTimes 2023. All rights reserved.