LeBron James' Ownership Of Las Vegas Team Might Have To Wait Several Years
LeBron James has doubled down on his stated goal of owning a team in Las Vegas, using a postgame press conference to tell NBA Commissioner Adam Silver of his future plans. The Los Angeles Lakers star might very well end up controlling an expansion team in Sin City, but it isn't expected to happen anytime soon.
For starters, James has two guaranteed years left on his contract with the Lakers, in addition to a player option for the 2024-25 season. James has also made it no secret that he wants to play alongside his son, Bronny James, which could extend his playing career.
Active players are not allowed to have an ownership stake. James has to retire, or the league's rules will have to change before James can be an owner.
Rumors have been suggesting for some time that the league plans to expand with teams in Seattle and Las Vegas. It will probably be a few years, however, until those teams can realistically come into existence.
According to ESPN's Adrian Wojnarowski, the league will consider adding new teams only after it negotiates a new television deal and a new collective bargaining agreement. NBA insider Marc Stein echoed the same sentiments on his Substack in June.
The league's current TV deal expires after the 2024-25 season. The collective bargaining agreement expires one year earlier.
James' latest comments came after the Phoenix Suns defeated the Lakers 119-115 in a preseason game Wednesday night at T-Mobile Arena in Las Vegas. The 37-year-old previously said on HBO's "The Shop" that he wants to buy a team in Las Vegas.
"I would love to bring a team here at some point. That would be amazing," James told reporters Wednesday.
"He (Silver) probably sees every single interview and transcript that comes through from NBA players. So, I want the team here, Adam. Thank you."
James could have no problem leading an ownership group when his playing career is over. The superstar's net worth reached $1 billion earlier this year, according to Forbes.
James recently signed a two-year contract extension worth at least $97.1 million that starts next season.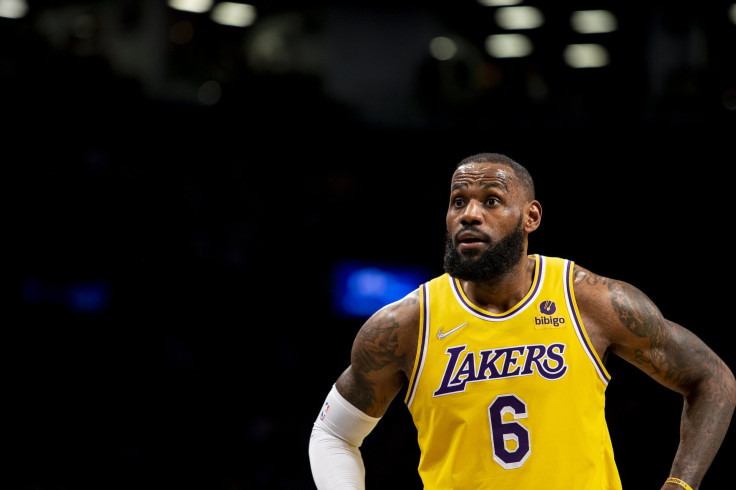 © Copyright IBTimes 2023. All rights reserved.