LeBron James' Successor Anointed, Zion Williamson's Legacy Under Threat
Emoni Bates may be just 15 years old but the high school freshman already has the basketball community in the United States raising their heads and taking notice of his talents. The Ypsilanti, Michigan-native's game has not only created a buzz but it has already seen him being compared to one of the greatest players of the current generation.
The 6'8" forward is being rated as the top prospect for the class of 2022 but it remains to be seen if he can live up to the hype. A veteran of grassroots basketball scene has made a bold claim by stating that Bates is currently better than LeBron James was when he was a freshman, it is a tall claim to make indeed.
"In the best freshman conversation, he's 1," a veteran of the grassroots basketball scene told ESPN.com. "He's better than LeBron as a freshman. Bron was good, real good. Emoni is dominant."
Another long-time scout echoed the veteran's comments and believes Bates has a chance to be ahead of LeBron. The player is said to have the combination of size, skill, killer mentality and shooting ability, which the coaches say they have not seen out of a player of his age.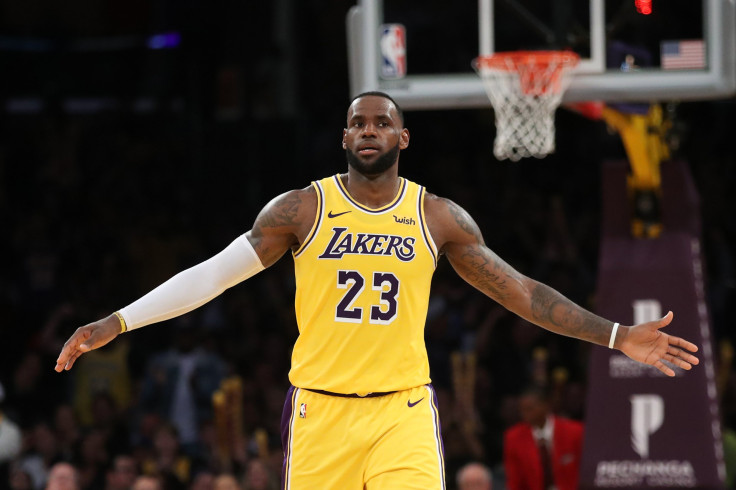 "He has a chance to be ahead of LeBron. I've never seen a better freshman," a longtime scout told the website, as quoted by the New York Post. "He's a prospect that's dominant as a ninth-grader. That's rare. Normally prospects are guys with high upside or potential that you haven't fulfilled. His potential is high, but he's doing it now."
The sophomore led Lincoln High School in Michigan to its first state title last season and even impressed at the Nike Skills Academy while playing with players older and stronger than him. The report also claims that he averaged 32.3 points, 10 rebounds and 4 assists at the Nike Peach Jam amateur showcase last month.
Zion Williamson was the No.1 overall draft pick in 2019 and the Duke sensation is being tipped for a bright future in the NBA. However the grassroots veteran has suggested that Bates would have gone No.1 if he had listed himself for the 2019 draft despite Williamson's presence and he is certain that in any future draft that Bates enters, he is certain to go No. 1.
"If he put his name in this past draft, he probably would have gone 1," the grassroots veteran said. "In all future drafts, if he was in them, he'd go 1. He's a loaded lottery ticket."
© Copyright IBTimes 2023. All rights reserved.