LeBron Says Lakers Signing Another Star 'Critical' For Team, Ready To Recruit
The Los Angeles Lakers are winding down what has been yet another disappointing campaign that will see them miss the playoffs for a sixth consecutive season – a franchise record. Even the addition of LeBron James last summer did not change their fortunes and the three-time NBA champion is desperate to change that next season.
The Lakers have max salary cap space available this offseason and the likes of Kevin Durant, Kawhi Leonard, Kyrie Irving and Klay Thompson will be entering free agency come July 1. And James is keen for his team to add another top star and admitted that he will actively help his team attract the best talent.
The 34-year-old has won three NBA titles with two teams – the Miami Heat in 2012 and 2013 and the Cleveland Cavaliers in 2016 – and he is keen to add to his collection by lifting the trophy in the purple and gold of the Lakers. But he is unlikely to do it with the current team and will need at least one of the big players entering free agency to topple the Golden State Warriors, who are dominating the NBA at the moment.
"That's why I came here. I came here to win. And obviously, we need to get better, as far as our personnel. We have an opportunity to get better. And there's a lot of talent out there, and a lot of guys that can help our franchise. So, I'll be as active as I need to be for us to get better and go from there," James told Bleacher Report.
The Lakers were eliminated from the playoffs with over 10 games remaining in the regular season. Head coach Luke Walton has since decided to sit James out for the rest of the campaign to allow him to recover from a groin problem that jeopardized their chance to get into the playoffs.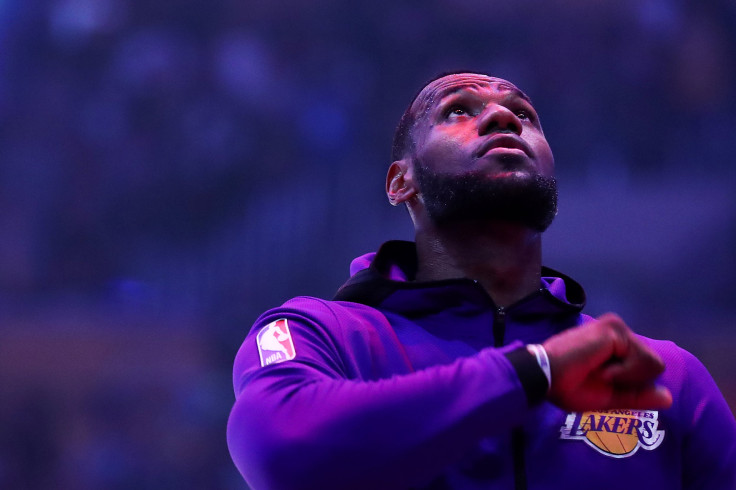 In December, the Lakers looked like proper contenders for a playoff place as they sat in fourth place with a 20-14 record but a groin injury to James saw him miss 17 straight games, which saw them drop to ninth place. They were unable to recover from that mid-season slump even after the 15-time All-Star returned.
"It (adding another star) is very critical to me and my future," James added. "Obviously, the franchise is going to live forever. But for me personally, it's very critical, because I want to compete, and I want to compete now."
It is unlikely that Durant will join James in Los Angeles if he leaves the Warriors, as the small forward is likely to want to lead his own team after spending three seasons with Stephen Curry. Kawhi Leonard is said to be looking at the Los Angeles Clippers if he leaves Toronto Raptors, while Irving, still remains undecided after backtracking on his commitment to re-sign with the Boston Celtics.
© Copyright IBTimes 2023. All rights reserved.