LeBron's Knack Of Assembling Super Teams Will Be Tested In Offseason, Says Sports Author
KEY POINTS
Putting together an elite supporting cast in the offseason will be a lot of work for LeBron James and the Lakers
The Lakers need players who are willing to take a lower wage
James is urged by a renowned author to stick with his playmaking role
The Los Angeles Lakers are in for a busy offseason as they try to figure out who they can add to bounce back next season.
That task would fall on the hands of general manager Rob Pelinka and head coach Frank Vogel, who are tasked to pick up the pieces after a disappointing 2020-21 run.
LeBron James is also expected to have his say alongside Anthony Davis. But of the two, most know how the four-time NBA champion has been successful at getting talented players to join teams where he is.
Heading into the offseason, renowned author Roland Lazenby feels his ability to assemble a solid cast for the next season will be put to the test when he appeared on the "Sports For All Philippines" podcast hosted by Vincent Juico and Brian Yalung.
"The skills that LeBron has built together in putting up super teams will be tested once again. Who will they be able to pull in? Who is going to sacrifice? Is LeBron the Tom Brady of basketball? Is he going to find a way to be the centerpiece or quarterback as Tom Brady is in American football? A lot of this is going to come down to LeBron's great skill in doing that," Lazenby stated.
With players like Montrezl Harrell and Dennis Schroder rumored to be on the way out, it all boils down to who the Lakers can get in the offseason.
Given that they do not have the luxury of financial flexibility, their options could be limited.
However, there are players from other teams who could be amenable to that, particularly the ones who want to win an NBA title.
But aside from that, there is the angle of that particular player being the "LeBron James rescuer" according to Lazenby.
"What players are out there to gain the glory of being the LeBron rescuer? There are already speculations. They are all in some ways trying out for the role. Is it gonna be Luka Doncic? Which of these guys is going to be the figure to do what Kevin Durant did and gain championship status by jumping ship? They may not be anyone," he said.
But having done so with past teams such as the Miami Heat, Cleveland Cavaliers, and now the Lakers, James will have a lot of factors to consider on his plate.
Lazenby believes that the four-time NBA MVP still has what it takes to keep in step with the young ones, pointing out his playmaking ability as well as his character.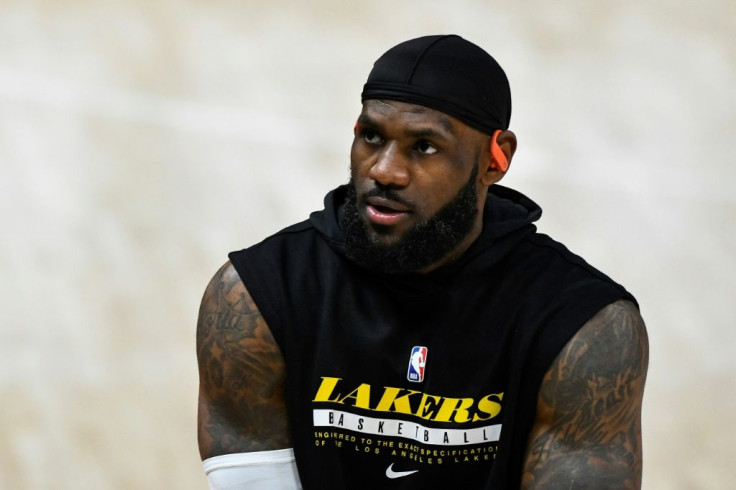 "It will be interesting. And will LeBron finally fall off? I don't know. He has enough playmaking ability in his game where he can make that transition," he shared.
"The other factor is that he has tremendous character. Time is undefeated as NBA players all say. But the timing of each of these great competitors is interesting to witness."
© Copyright IBTimes 2023. All rights reserved.