Legionnaires Disease Bacteria Kills Luxor Las Vegas Hotel Guest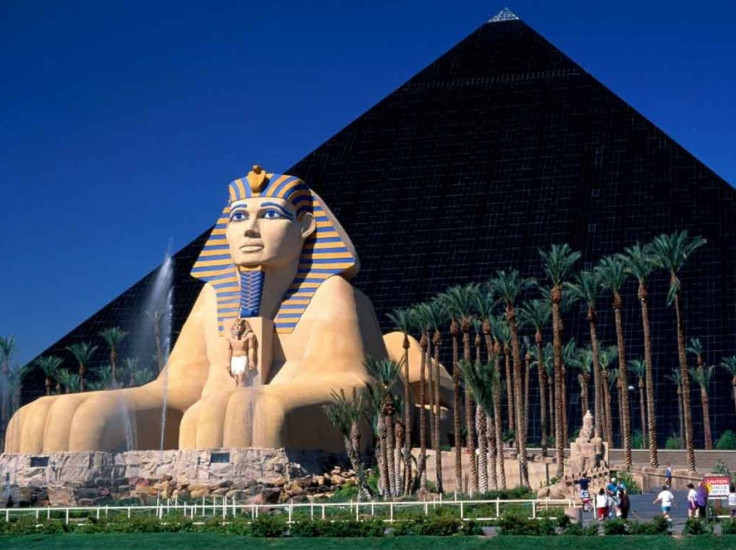 A hotel guest who stayed at Las Vegas' Luxor hotel died after contracting Legionnaires disease, it emerged Tuesday. The holidaymaker, who has yet to be identified by health officials, contracted Legionnaires and died after staying at the resort in December 2011.
The death follows two other Luxor hotel guests who also contracted the deadly bacteria in Spring 2011. The patients have since recovered.
The Las Vegas Strip resort's water was tested after the first two cases were reported, but no Legionella bacteria was detected, district officials said.
Officials also said that Luxor owners MGM Resorts International began treating their water supply once the bacteria was found. MGM Resorts spokesman Gordon Absher said treatment procedures include superheating and super-chlorination of the water system.
We are confident in the integrity of our systems and the safety protocols we follow at all our hotels, Absher said. Guest and employee safety is always a top priority at our company.
Guest also said that even before last summer, MGM Resorts led the industry with aggressive and stringent programs to control Legionella issues common to all large buildings.
Absher added the company's resorts regularly test for Legionella and treat water systems preventatively, before bacteria are detected.
The news comes as MGM faces a Legionella lawsuit after six cases of Legionnaires' disease were reported at the Aria Resort & Casino, which is half owned by MGM, in July.
We want to reassure the public that all the appropriate steps have been taken to remediate the water system and we continue to work proactively and cooperatively with the staff and management of the Luxor, Dr. Lawrence Sands, chief health officer for the Southern Nevada Health District said.
The Legionella bacterium thrives in warm water and is spread when people breathe in contaminated water vapor. Symptoms occur within two to 14 days of exposure and include high fever, chills, coughing and muscle and headaches. It causes death in up to 30 percent of cases, with between 8,000 to 18,000 people hospitalized with Legionnaire's each year in the United States.
According to Southern Nevada Health district officials, hotel guests who recently stayed at the Luxor and are showing symptoms are advised to get medical help.
The disease takes its name from an outbreak at the Pennsylvania American Legion convention held at the Bellevue-Stratford Hotel in Philadelphia in 1976.
© Copyright IBTimes 2023. All rights reserved.