Leonard Nimoy: Astronaut Tweets Vulcan Salute As Space Station Passes Over Massachusetts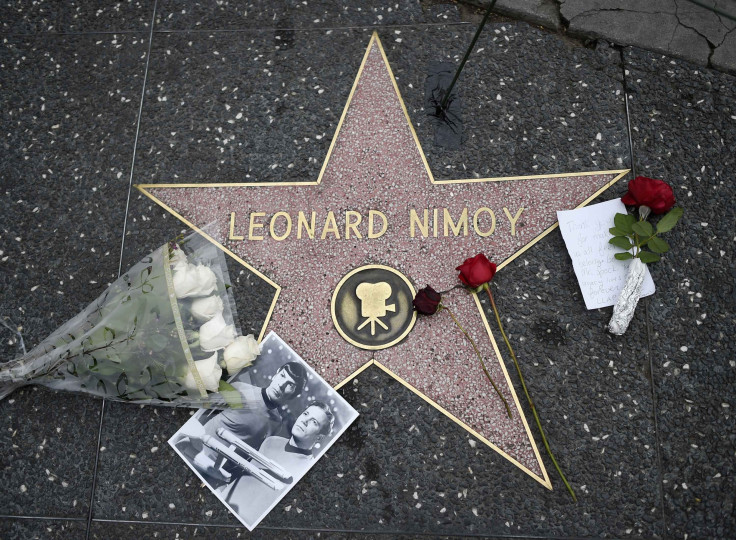 International Space Station astronaut Terry Virts tweeted a photo of the Vulcan salute Saturday, as the ISS passed over Massachusetts, in memory of Leonard Nimoy. Nimoy, who played Mr. Spock in the "Star Trek" franchise and was a Boston native, died Friday at the age of 83 from chronic obstructive pulmonary disease.
Spock used the gesture and the phrase, "live long and prosper," throughout the series. He learned the gesture from watching men deliver the priestly blessing to the congregation during services at his synagogue.
The Massachusetts coastline can be seen at the right of Virts' hand.
The tweet was among numerous tributes to Nimoy, who rose to fame playing the half-human, half-Vulcan science officer on both television and in the movies. The New York Daily News reported fans gathered at Nimoy's Walk of Fame star on Hollywood Boulevard. A bouquet of yellow roses with a card reading: "We are all so glad that you 'lived long and prospered.' You will be missed!" was placed by the Hollywood Chamber of Commerce at the site.
The SyFy cable channel planned a five-hour Trek-themed tribute beginning at 9 a.m. EST Sunday.
NASA Administrator Charles Bolden in a statement called Nimoy "an inspiration to multiple generations of engineers, scientists, astronauts and other space explorers. As Mr. Spock, he made science and technology important to the story while never failing to show, by example, that it is the people around us to matter most."
Spock made being a geek cool, Don Lincoln, a senior physicist at Fermilab outside Chicago, told the Associated Press.
President Obama joined in the praise, tweeting, "I loved Spock."
NASA's first space shuttle was named the Enterprise after the "Star Trek" vessel. The agency initially planned to call the space vehicle the Constitution but bowed to a write-in campaign by Trekkies urging the White House to change the name.
© Copyright IBTimes 2023. All rights reserved.