Lesotho Military Denies Coup, Says 'Business As Usual' In Capital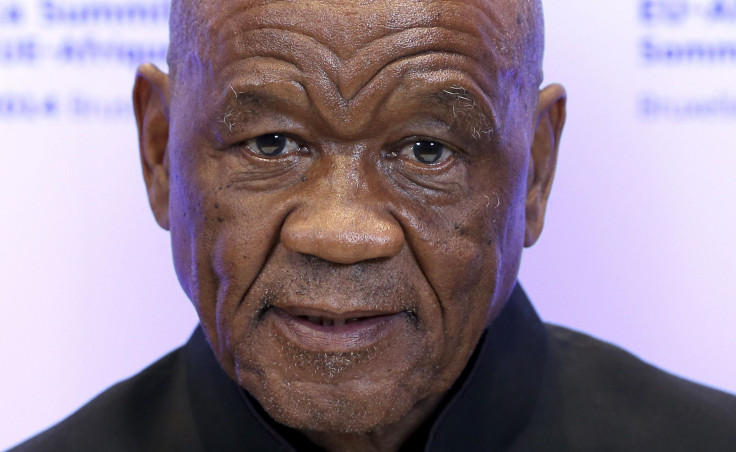 The Lesotho Defense Force denied it was attempting a coup to overthrow embattled Prime Minister Thomas Thabane Saturday. The LDF claimed it was preventing police from arming a political group ahead of a demonstration Monday. One of its representatives told the Associated Press that the situation in the capital Maseru is "business as usual."
However, the military did occupy police headquarters and surround Thabane's residence earlier in the day. And gunshots were heard around where the military was operating in Maseru. The prime minister, who is believed to be in South Africa but with plans to return shortly, said the military was trying to force him out of power and neutralize the police force, which is reportedly loyal to Thabane.
"It is a military coup because it is led by the military. And the military are outside the instructions of the commander in chief, who is myself," Reuters quoted Thabane as saying.
Thabane has been under domestic pressure since he suspended parliament in June to forestall a no-confidence vote that could have thrown him out of office. Thabane was part of Lesotho's first-ever coalition government, along with Deputy Prime Minister Mothetjoa Metsing of the Lesotho Congress for Democracy, or LCD, and sports minister Thesele Maseribane of the Basotho National Party, or BNP. However, the coalition cracked just before Thabane's suspension of parliament.
The military is reportedly loyal to Metsing, who seeks to oust Thabane and form a new coalition government. Regional newspapers have noted an increased military presence in Maseru since June. Maseribane accused Metsing of being involved in the "coup," the South African Press Association reported Saturday.
Lesotho is a mountainous kingdom encircled by South Africa with a population of a little more than 2 million. South Africa has expressed concern over the growing military presence in the capital, but a representative of South Africa's Department of International Relations and Co-operations said it has no plans to intervene. However, South African troops stabilized Lesotho in 1998 following a period of political instability and violence.
© Copyright IBTimes 2023. All rights reserved.