Lewis Hamilton 'There To Kill', Not Interested In Mind Games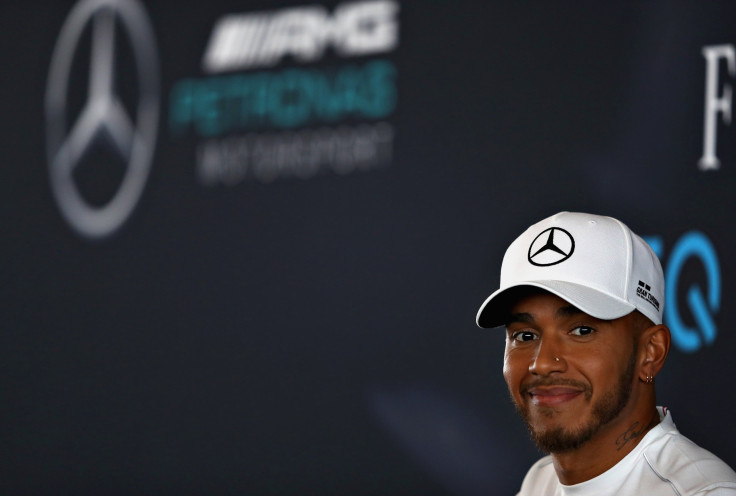 Lewis Hamilton is not interested in playing mind games with his rivals after revealing that his "psychological war" is with himself to ensure he is at his best for the upcoming campaign.
The British four-time Formula 1 Drivers' Champion has made it clear that his ultimate goal for the new season is to seal a fifth title for himself and the Mercedes AMG Petronas F1 team and he is hoping it is a straight fight between them, Ferrari and Red Bull Racing for the title.
Hamilton wants his rivals to bring their A-game as he always relishes beating his rivals when they are at their best rather than when the chips are down. The Briton went head-to-head with Sebastian Vettel last season and came out on top despite going into the summer break 14 points behind the German in the title race.
The 33-year-old will again enter the season as the favorite to win the 2018 title owing to Mercedes' dominance in recent years, but Hamilton is hoping for Ferrari and Red Bull to continue making it a challenge for the Silver Arrows team.
"I don't play psychological war. Never, ever, ever have," Hamilton told motorsport.com ahead of the 2018 F1 season opening Australian Grand Prix on Sunday. "My psychological war is I arrive fit and ready and I'm there to kill, and others know I'm good at what I do."
"I don't think the best athletes want to put the others off so they perform worse. They want to perform at their best so they can prove they are better than them.
"Beating someone when they are weak doesn't mean you're the best. That sucks. If you ever believe you are the best because you beat someone when they are down, that's the worst," he added.
"I want to beat these guys at their best, when they are physically in the best shape, because then it's going to hurt so much. And that's what I love."
Pre-season tests do not provide a true indication of the pecking order ahead of the season and this time around it was the same. Ferrari came away with the fastest times after the second test, but it was Mercedes' lack of running on the fastest tire compound that got everyone's attention.
The reigning champions opted not to use the hypersoft tires and chose to concentrate on their long runs and race simulations, while Red Bull also completed limited running on low fuel. Despite the Italian team setting the pace, Hamilton is of the view that Daniel Ricciardo and Max Verstappen in the Red Bulls will be their main challengers at the opening race of the season on March 25 in Melbourne.
"My guess is as good as yours this weekend," Hamilton said talking about the pre-season tests, as quoted by Australian publication news.com.au. "Everyone did different things in testing. If you look at Red Bull they never used their best race mode, and I'm not sure if that is the case for Ferrari. From what I understand, Red Bull and Ferrari were all very close. Potentially we've very close, or just behind or just ahead of the Red Bulls."
"But this weekend they might bring a new upgrade so it's going to be interesting," the Briton added.
© Copyright IBTimes 2023. All rights reserved.