Li Yifeng Net Worth: Chinese Actor Loses Brand Deals Amid Prostitution Scandal
KEY POINTS
Li Yifeng has confessed to having solicited prostitutes
RemyMartin, Prada and Zhengouli have cut ties with him
L'Oreal and Budweiser have removed social media posts featuring him
Chinese actor and singer Evan Li, popularly known as Li Yifeng, has been detained by Beijing Police on suspicion of involvement in a prostitution scandal, state broadcaster CCTV reported Sunday.
Amid legal woes, the actor's professional endeavors seem to have taken a huge hit. Big brands who signed endorsement deals with Yifeng took no time in distancing themselves after the lid blew off the scandal.
In a social media statement, Beijing Municipal Public Security Bureau said that a 35-year-old male actor surnamed Li was detained for multiple instances of soliciting prostitutes, according to Reuters. CCTV further confirmed the actor as Li Yifeng. He confessed to the criminal charges after his arrest, Global Times said.
It is to be noted that a day before his detention, Yifeng's studio tried to rubbish the scandal, calling the remarks "malicious rumors."
"I hope Li Yifeng will live on in his film and television work, will live responsibly and will also live in the social responsibility of today's youth, instead of living among lawsuits and fighting against malicious rumors," the studio said in its statement.
Yifeng had also shared a social media post with the studio's statement, which appears to have been taken down following his detention.
Yifeng was once named the "most commercially valuable celebrity" by CBN Weekly. With a net worth of approximately $9 million, Forbes placed him on number nine on their list of richest Chinese celebrities in 2015.
His celebrity value soared over the past decade, particularly after the commercial success of his 2014 movie "Gu Jian Qi Tan." The actor has a multimillion-dollar mansion in Beijing and owned a Lamborghini which he once crashed in 2016. Immediately after the incident, he left for a foreign trip and left the insurance company in charge of handling the damages.
Flash forward to the present day, fashion house Prada which previously signed the actor as their brand ambassador has cut ties with him. Sensodyne, a toothpaste unite of UK-based Haleon Plc, was also quick to dissociate.
In addition, Yifeng was dropped by RemyMartin and Zhengouli, a yogurt drink from the house of dairy giant China Mengniu Dairy Co.
LukFook Jewelry and Panerai have also severed ties with the actor. Multiple posts featuring Yifeng have been taken down from L'Oreal and Budweiser's social media accounts as well.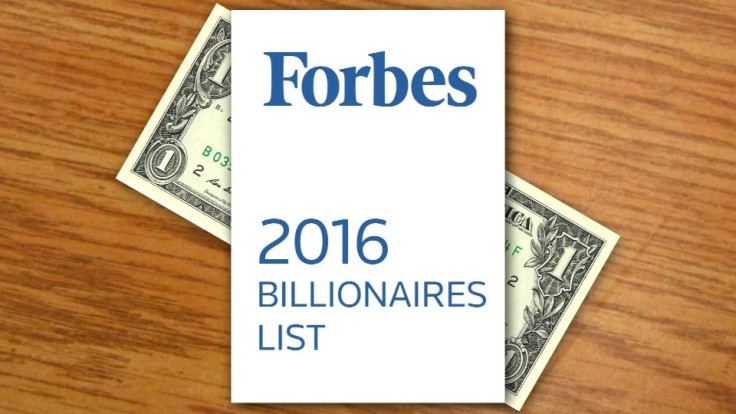 © Copyright IBTimes 2023. All rights reserved.