Lindsey Graham Running For President? South Carolina Senator Will Make 2016 Presidential Announcement Soon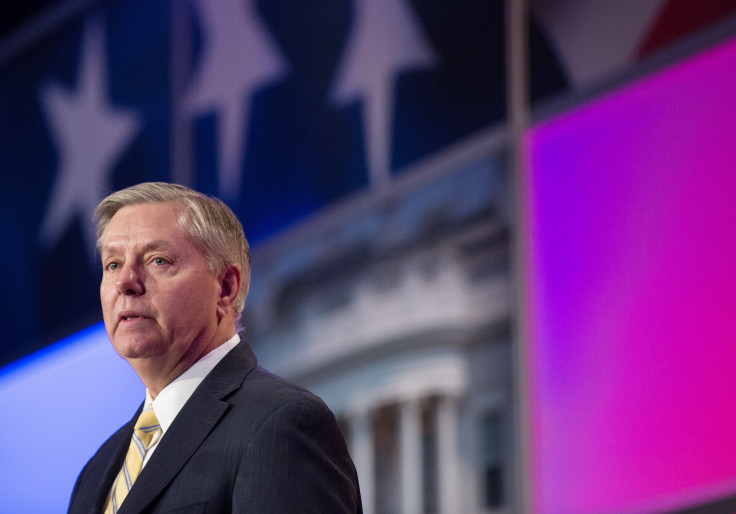 U.S. Sen. Lindsey Graham, R-S.C., will make an announcement on whether he will jump into the presidential race June 1 in his home state, he told "CBS This Morning" on Monday. The morning show tried to get Graham to make the announcement on-air, but he's choosing a different venue.
"It's a beautiful platform" he said of the possibility of announcing on national television, "but it's not as nice as central South Carolina." Graham has been testing the waters for a presidential run, and an email to supporters through his exploratory committee, Security Through Strength, said he would give "a very important update on my 2016 plans" on "CBS This Morning," strongly suggesting he would jump in the race during the interview.
Graham is known for being closely aligned with U.S. Sen. John McCain, R-Ariz., on foreign policy issues. He has also been a fierce critic of the Obama administration's approach to the Islamic State group in Iraq and Syria. During his "CBS This Morning" appearance, Graham said about 10,000 troops are needed to reclaim parts of Iraq now controlled by the Islamic State group, also known as ISIS or ISIL.
"This is a complete mess," he said, referring to how ISIS has made gains in Iraq and nearby Syria, where the group's base of operations is headquartered. He said an increase in troops is necessary because the most likely place for the United States to get attacked is from Syria.
Graham was also asked a question to other prospective 2016 Republican presidential candidates – one that former Florida Gov. Jeb Bush stumbled on: Whether they would invade Iraq again knowing that it was faulty intelligence that led then-President George W. Bush to oust then-Iraqi President Saddam Hussein. The war in Iraq also led to the formation of ISIS, which used the instability to its advantage.
"Probably not and I probably would have had another approach to Saddam," Graham said.
© Copyright IBTimes 2023. All rights reserved.