Lindy Waters III Could Be OKC Thunder's Secret Weapon, Says Minor League Prexy
KEY POINTS
Lindy Waters III may be a player to watch as he joins the Oklahoma Thunder
David Magley believes Waters plays better than Josh Giddey
Giddey continues to rack up records after registering his second triple-double
The Oklahoma City Thunder are another team quietly rebuilding although they have managed to keep their NBA campaign decent.
They are near the cellar of the Western Conference but management has been silently taking in players that most may have never heard of.
Although it may not be big news to most, the Thunder signed a 24-year-old player in Lindy Waters III.
For those who may not know, the 6-foot-6 cager went undrafted in the 2020 NBA Draft.
Little is known of the player until The Basketball League president David Magley shared some insights on the budding player when he appeared on the Sports Bytes PH podcast hosted by Filipino journalist Brian Yalung.
"Lindy is 6-foot-6, he is really athletic. He's of Native American descent. He went to Oklahoma State. Four years he started at Oklahoma State and he plays like the kid from Australia (Josh Giddey) except that the kid from Australia was a pro at 16," Magley stated.
Magley mentioned Josh Giddey, someone who has also been quietly drawing attention this season.
The Australian broke the record of LaMelo Ball on being the youngest player ever to register a triple-double.
Just recently, Giddey upped that by registering his second one against the New York Knicks with 28 points, 12 assists, and 11 rebounds.
In the eyes of Magley, Waters and Giddey share some similarities.
"Lindy is a little bigger but maybe shoot it better and may be a better athlete, but he is 24. And what happens in the NBA, they want you at 19 and not 24. So the fact that he is even getting a look is remarkable and a testament to him," Magley pointed out.
Being on a two-way contract with the Thunder, Magley is hoping that Waters is given the chance to truly showcase his talent.
"If they give him a fair shot, he is going to stick for a long time. They signed him to a two-way which means they are planning to keep him in the program for a while," Magley stated.
"Lindy is born and raised in Oklahoma, getting to play for his hometown team, went to Oklahoma State. Man, he is everything that's good about the NBA. You've got to keep Lindy around," he added.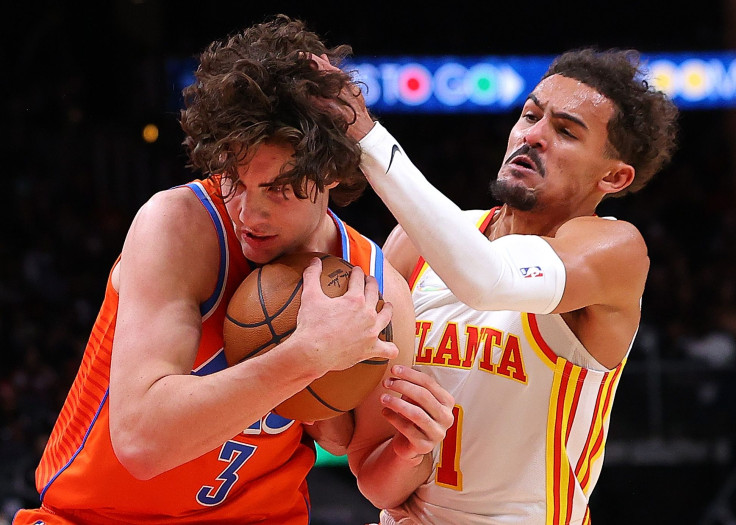 © Copyright IBTimes 2023. All rights reserved.