Link Between Selfies, Self-Esteem More Complicated Than You Might Think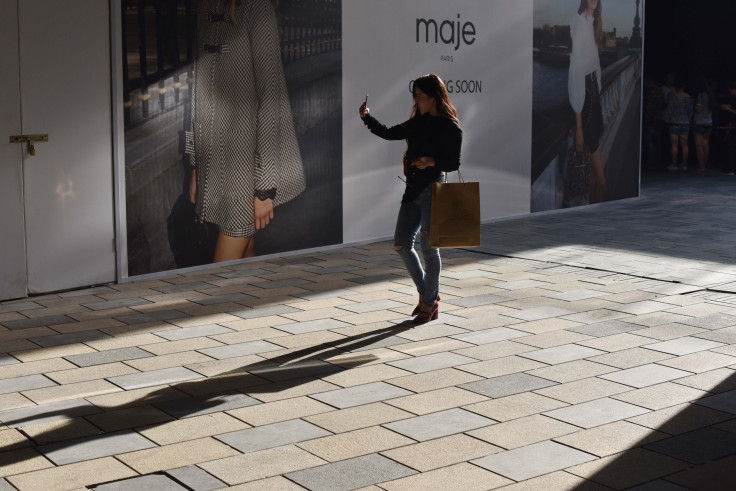 Clicking selfies and posting them on social media is a regular and widespread phenomenon across the world, but is that a good thing? Even as people continue to click selfies by the millions everyday, it is not known what impact, if any, it has on individuals' self-esteem.
Researchers haven't come to any specific conclusions yet, despite several studies conducted over the last few years about the impact of selfies on the minds of people. While one study claimed that just looking at others' selfies might lower self-esteem and satisfaction, another pointed out that posting your own selfies could do wonders for your sense of self-worth.
The first study, conducted in 2016 but published in July this year, was undertaken by two graduate students at Penn State University and was the first to examine the impact of looking at others' selfies rather than taking your own selfies.
"Frequent selfie viewing behavior may trigger one's jealousy so as to decrease one's self-esteem and life satisfaction," the study, titled "Let me take a selfie," found.
"Most of the research done on social network sites looks at the motivation for posting and liking content, but we're now starting to look at the effect of viewing behavior," said lead author Ruoxu Wang.
"We don't often think about how what we post affects the people around us," said Fan Yang, the co-author of the study. "I think this study can help people understand the potential consequences of their posting behavior. This can help counselors work with students feeling lonely, unpopular, or unsatisfied with their lives."
The study conducted a survey of 255 people in order to analyze the impact of viewing individual and group selfies on social media platforms. Its findings indicated that "frequent selfie viewing behavior led to decreased self-esteem whereas frequent groupie viewing behavior led to increased self-esteem."
The study also found that people who lurked on social media more often and frequently viewed selfies had decreased life satisfaction — an overall assessment of feelings and attitudes toward one's life at a particular point in time, ranging from negative to positive — while frequent groupie viewing behavior saw a rise in life satisfaction.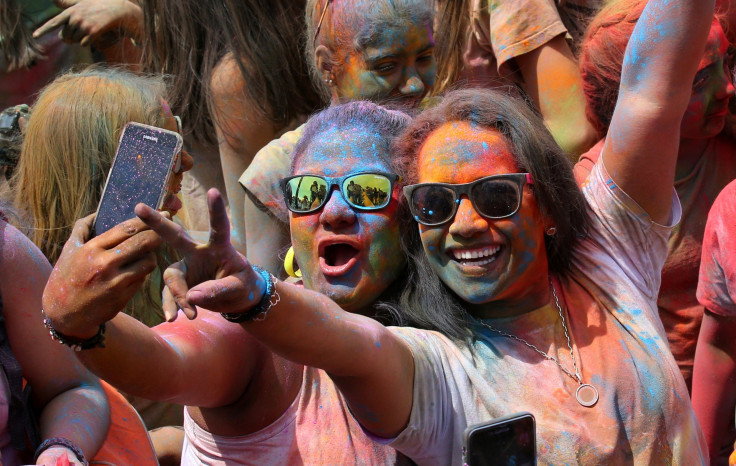 Another study published in September 2016, in the online journal First Monday, claimed that looking at selfies might be bad for self-esteem but posting them boosts self confidence.
The study focused on determining the association between selfies, particularly in relation to body image of young adult women on Instagram. Researchers conducted the study on a sample size of 130 female college students between the age group of 18 and 32 years. They were asked to complete an online survey via Facebook and then share the link to their own pages and numerous other university and group pages. The participants were asked to answer questions regarding their selfie behavior and were asked to focus on solo images rather than group selfies. A second set of questions asked them about their body image and physical features. The study then measured how frequently female users took selfies and posted them on social media especially on Instagram.
They concluded that women often take more selfies to boost self confidence as affirming messages left by other users led to them having increased self-esteem, as they saw themselves in a more positive manner.
Researchers also found that body size and perceived body dissatisfaction is linked to the number of selfies taken and the number uploaded on Instagram. They found that the number of selfies taken was greater than the number of selfies posted on social media.
The study said: "Taking selfies is private and therefore likely to be driven by internally focused motivations, whereas posting selfies is likely to involve aspects of external attention and validation."
The studies had their limitations on the basis of sample sizes and social media platforms being considered during research. However, they serve as a pathway to further research regarding how self-esteem relates to body image perception on various social media platforms and within the context of selfies.
© Copyright IBTimes 2023. All rights reserved.
FOLLOW MORE IBT NEWS ON THE BELOW CHANNELS